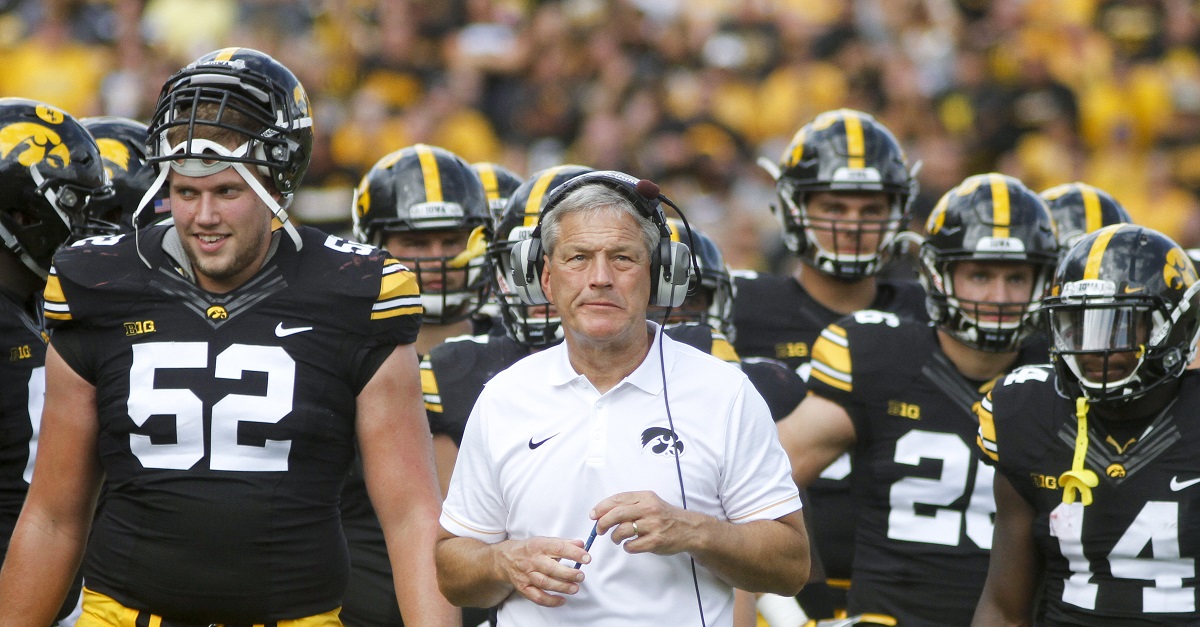 Matthew Holst/Getty Images
IOWA CITY, IOWA- SEPTEMBER 3: Head coach Kirk Ferentz of the Iowa Hawkeyes waits with his team during a play review in the second quarter against the Miami (OH) RedHawks on September 3, 2016 at Kinnick Stadium in Iowa City, Iowa. (Photo by Matthew Holst/Getty Images)
Dear Power 5 and other FBS teams: you might want to stop paying North Dakota State to come beat you.
No. 13 Iowa was the latest victim of the reigning five-time FCS champions. After a blown two-point conversion late in the fourth quarter, North Dakota State was able to force a stop and get the ball back. The Bison then marched down the field and tacked on a 37-yard field goal for the win.
Even with how good North Dakota State is, this is one of the biggest upsets in college football history. For all of the people saying that FBS teams need to stop scheduling FCS opponents, the Bison are proving otherwise: FBS opponents need to stop scheduling NDSU, as the Bison have now won six-straight games against the FBS.
RELATED: Mississippi State just lost to a school that?s only had football for 7 years
That goes double considering this: Iowa paid North Dakota State $500,000 to come play them. Seems like a big mistake for the Hawkeyes, and it's bad news after they just gave coach Kirk Ferentz a contract extension to 2026.