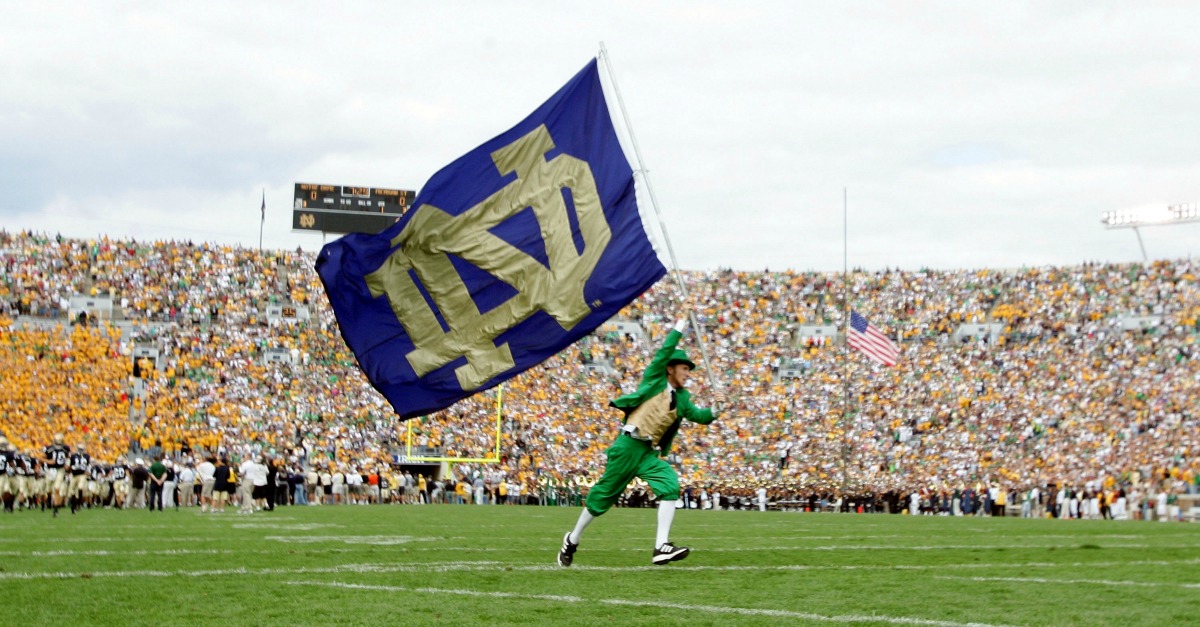 Elsa Getty Images
Notre Dame and Wisconsin are reportedly in "serious talks" to play a series of games at Soldier Field, according to the Chicago Tribune's Teddy Greenstein.
According to the Tribune's report, an announcement is "not imminent," but both schools are in serious talks to reach an agreement on the series.
Notre Dame and Wisconsin haven't played against each other since 1964, but according to the Tribune, were in talks to have a potential series from 2012-15, although negotiations fell through.
Wisconsin's last game at Soldier Field took place against Northern Illinois in 2011.
Soldier Field has hosted several Big Ten matchups in recent years, including a series between in-state rivals Illinois and Northwestern, as well as Illinois' upcoming matchup against USF in 2018.
For its part, the Irish are establishing an impressive lineup of top-tier schools. Over the next decade, Notre Dame will play, among others, Michigan, Michigan State, Purdue and Ohio State.
Not only that, the Irish are in talks to (somehow) add Alabama and Auburn to their schedule, too.
Talk about aggressive scheduling.