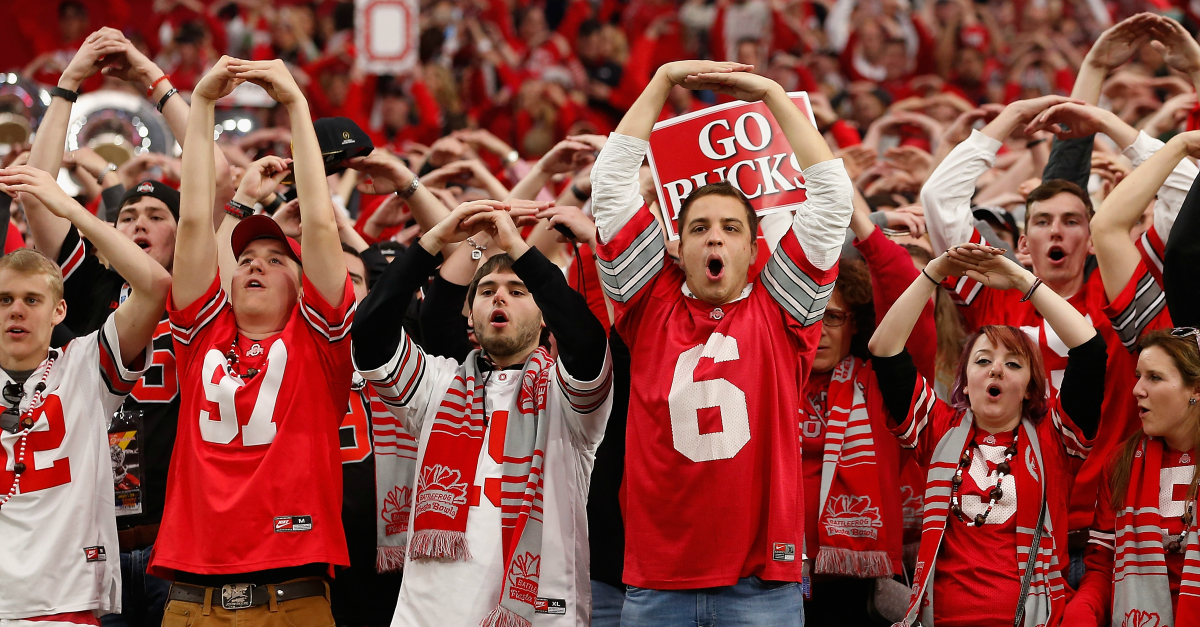 Ohio State held its annual spring game on Saturday and blew away any sort of attendance competition. The Buckeyes had a crowd of over 100,000 people on hand to watch a glorified scrimmage. Here are the exact numbers:
Here's how impressive that number is compared to other schools:
And here's some classic commentary on student-athletes and scholarships.
I suppose nobody will ever be happy as long as the NCAA exists except. Those Buckeye fans look pretty happy though.
[h/t CollegeSpun]