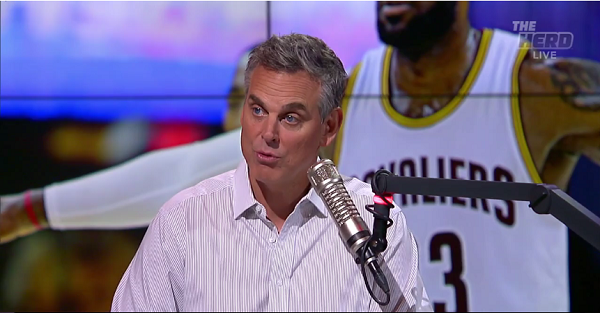 andrewbucholtz/Clippit
andrewbucholtz/Clippit
Ohio State convinced one of sports media's most outspoken pundits that it is a legitimate national contender with its season opening 49-21 win against Indiana on Thursday.
FOX Sports' Colin Cowherd tweeted that the Buckeyes looked "like number one" to him during the third quarter of last night's victory. Cowherd noted the separation between the two teams after Ohio State put together a 29-point rally after trailing 21-20.
Quarterback J.T. Barrett threw for 304 yards and three touchdowns on 20-of-35 passing, as well as 61 yards and a touchdown on 13 rushing attempts, with all three scores coming in the second half.
Running back J.K. Dobbins rushed for 181 yards on 29 attempts. Wide receiver Parris Campbell caught six passes for 136 yards and a touchdown.
While this may seem convincing to some, it's pretty much expected by most. A victory against Indiana really doesn't prove anything toward Ohio State's legitimacy, especially with top-ranked Alabama kicking off its season against No. 3 Florida State this week.
The Buckeyes will have a chance to prove their legitimacy next week during their home opener against No. 7 Oklahoma, but that's still one week away.
As usual, Cowherd's favorite activity is hearing his own voice and causing a stir in the sports media realm. So perhaps his so-called "hot take" is even less surprising than Ohio State capturing a victory against a far inferior opponent.