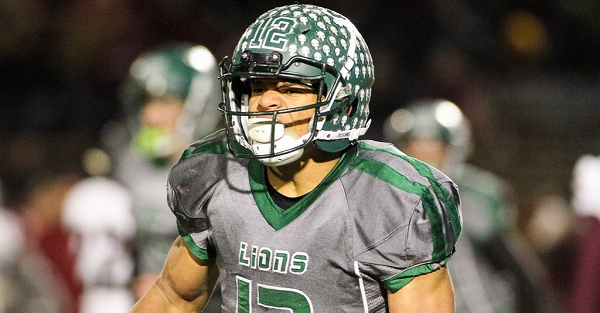 @brand0n_smith12/Twitter
@brand0n_smith12/Twitter
Four-star defensive end Brandon Smith is a ways off from actually making a commitment to a school, but he did make one big commitment in the recruiting process. He told 247Sports that he will definitely be taking an official visit to the Buckeyes though.
"I will plan my visits after basketball season," Smith said. "I will take an official to OSU."
The 6-foot-5, 215-pound is listed as a defensive end, but he is being recruited as a linebacker by most schools because of his speed and he isn't quite built like a lineman. He was also on Ohio State's campus for the Maryland basketball game with a bunch of his family and enjoyed his time there too.
Smith is ranked as the No. 4 weak side defensive end and No. 1 recruit in the state of Virginia for the class of 2019 according to the 247Sports Composite rankings. He also has offers from Alabama, Notre Dame, Penn State and Virginia Tech among quite a few others.
Here are some of his highlights: