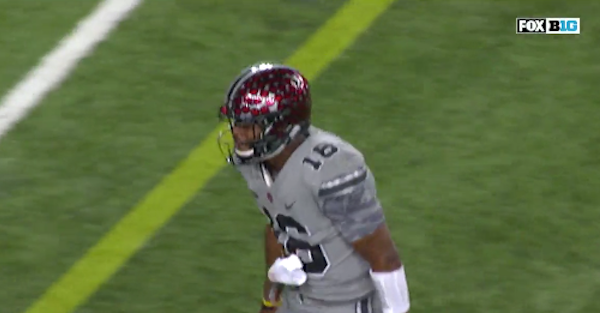 Clippit screenshot
No. 6 Ohio State outscored No. 2 Penn State 19-3 in the fourth quarter to stun the Nittany Lions, 39-38 in a thriller.
Related: No. 4 team in the country falls causing major shakeup in College Football Playoff picture
The Buckeyes used two quick drives of 34 seconds and one minutes, 22 seconds to get within striking distance. The Buckeyes took over down five with just over three minutes remaining in the game and drove down the field to take the lead, 39-38 with 1:48 remaining in the game.
J.T. Barrett completed 16 consecutive passes to put the Buckeyes on top late.
A short kickoff didn't allow Saquon Barkley to touch the ball and a sack of quarterback Trace McSorley pushed the Nittany Lions back. Penn State turned the ball over on downs with just 1:22 left and Ohio State never gave them another chance.
Early in the third quarter, McSorley threw it up for DeAndre Thompkins. Officials originally ruled Ohio State defender Denzel Ward came down with the ball, giving the Buckeyes possession down eight.
After review, officials gave possession to the receiver, allowing the Nittany Lions to take a two-score lead and a little bit of cushion.
The decision appeared correct, and the war between the two teams certainly didn't come down to just that one play.
But stood out as a significant momentum swinger in the heavily-contested battle between two Big Ten powers, and one Ohio State didn't let hold them back.
Ohio State didn't settle, making it a game in the fourth quarter.
Penn State moves to 7-1 on the season, while Ohio State advances to 7-1 and clearly back in the College Football Playoff conversation.