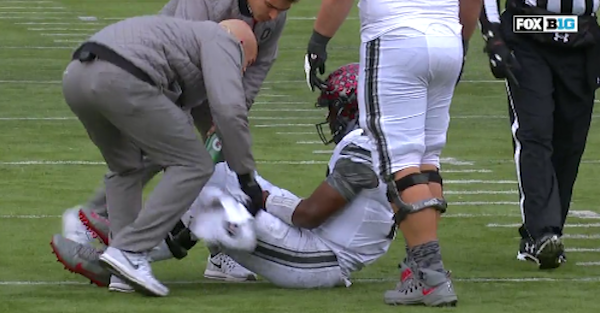 Clippit screenshot
Ohio State quarterback J.T. Barrett left Saturday's rivalry game against Michigan with a right leg injury, as he appeared to injure his right knee.
Barrett is reportedly dealing with an on-going meniscus issue that forced him to the locker room:
Barrett had thrown for just 30 yards through two and a half quarters with one touchdown. He also ran for 67 yards and a touchdown.
Red-shirt freshman Dwayne Haskins Jr. led the Buckeyes right down the field to give Ohio State a 21-20 lead with more than a minute remaining in the third quarter.