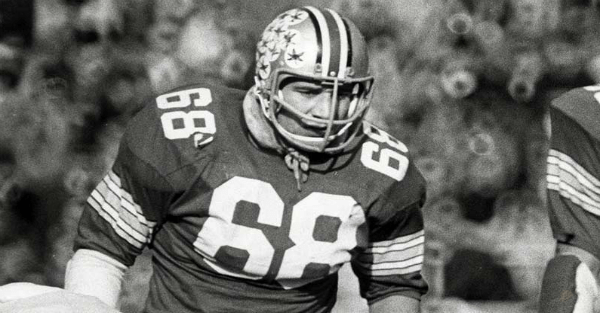 @thebuckeyecast/Twitter
@thebuckeyecast/Twitter
Jim Stillwagon, a former Ohio State Buckeyes legend who helped the program win a National Championship, has passed away at the age of 68-years-old.
A three-year starter for Ohio State during his tenure with the university, the former lineman won the Outland Trophy and the Lombardi Award. He was also a two-time All-American during his last two seasons with the school.
Recruited by Woody Hayes, Stillwagon was eventually a fifth-round pick in the 1971 NFL Draft by the Green Bay Packers. He never saw a down in the National Football League, however. Instead, he would play five seasons in the CFL for the Toronto Argonauts.
During his five years in the CFL, Stillwagon was a three time all-star. As impressive, he was runner-up for the CFL's Most Outstanding Defensive Player Award in 1972.
The college Hall of Famer, a middle guard who helped the Buckeyes to a national championship in 1968, was a member of Hayes' famed "Super Sophomore" group, who helped the Buckeyes reach an insane level of national dominance.
Stillwagon was suffering from heart ailments.
Our thoughts go out to both the Stillwagon family and his extended one at the university.