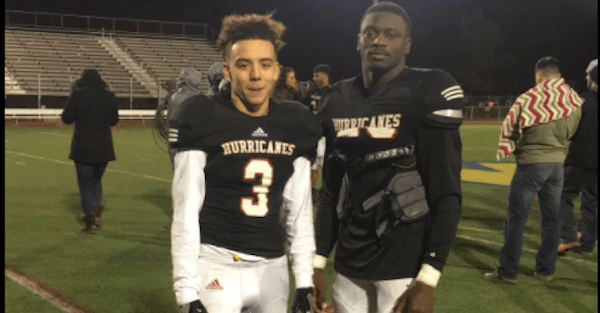 Twitter/Marcus Hooker
It looks like it is official!
Three-star cornerback Marcus Hooker — the younger brother of former Buckeye and 2017 first-rounder Malik Hooker — announced on Thursday that he had committed to Ohio State.
"I've talked it over with my coaches and family and I've decided I'm going to commit to The Ohio State University!!!"
Related: No. 1 overall recruit Justin Fields says that three schools are leading for him
While Ohio State was generally believed to be the leader for Hooker, the Buckeyes did not extend an offer until earlier this week. However, it clearly didn't take Hooker long to take them up on that scholarship offer.
Hooker (5-foot-11, 185 pounds, New Castle, Pa.) becomes the 16th commitment for Ohio State's 2018 recruiting class. Ohio State maintains its ranking as the No. 1 class in college football.