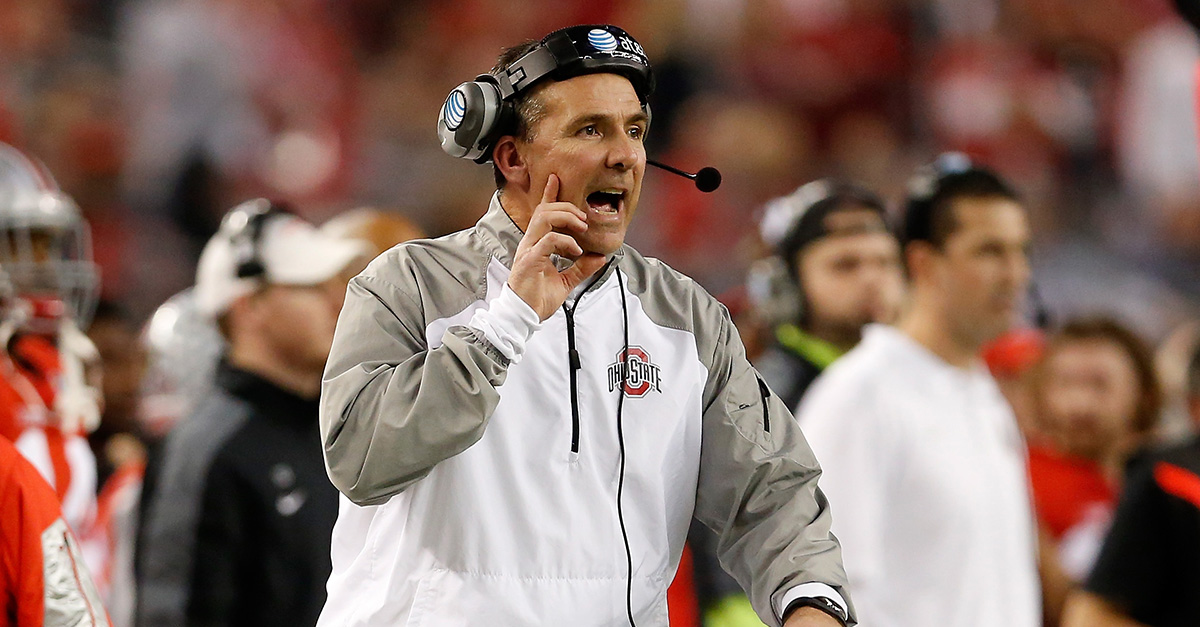 Christian Petersen/Getty Images
The Ohio State quarterback situation has been a widespread topic of discussion to this point in the 2017 college football season, even if there isn't a lot of fire to the smoke. Incumbent starter J.T. Barrett was not particularly effective in a (very) high-profile loss to Oklahoma and, as a result, the buzz began that the Buckeyes would be better off with someone else under center.
While head coach Urban Meyer has given very little indication that he would seriously consider such a change, he added a bit of fuel to the proceedings during a radio appearance on 97.1 The Fan in Columbus this week (h/t 247Sports). Ohio State bludgeoned UNLV and, in the contest, Meyer used both backup quarterbacks in Dwayne Haskins and Joe Burrow. That wasn't the story, though, as Meyer admitted to nearly inserting true freshman QB Tate Martell in the game.
Meyer indicated that he "almost put (Martell) in" in the game and, when he prompted about his potential redshirt, the head coach said the following:
"I don't know. I don't know. Now a days our guys are rarely here five years from now, and he might though. He might. That's what's going through my mind right now. He's as a competitive guy as we've got."
Martell's presence would certainly fire up a segment of the fan base, as he was a highly touted prospect coming out of Las Vegas. Still, it makes little sense to burn a redshirt on a prospect of his caliber with Barrett and two competent backups present, leaning many to believe Meyer is overstating his consideration here. Only time will tell.