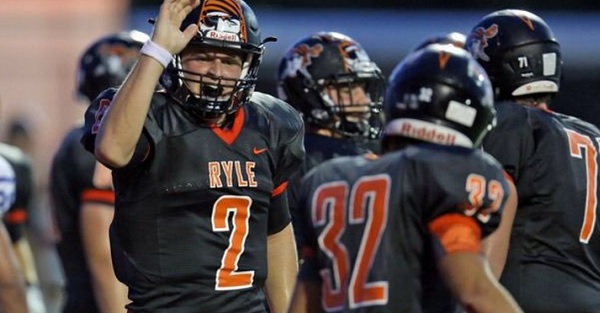 Twitter/Tanner Morgan
It's hard to recover on the recruiting trail when you lose a coordinator, but it's even worse when you lose the head coach. That was most certainly the case for Western Michigan and P.J. Fleck.
RELATED: WMU suffered eight decommits in one day
The Broncos had eight recruits decommit on Friday alone and have suffered three more since then. Per 247Sports, defensive end Esezi Otomewo, linebacker Trenton Guthrie, quarterback Tanner Morgan, wide receiver Chris Bell, defensive end Noah Hickcox and offensive lineman John Schmitz all flipped from Western Michigan on Friday after Fleck?s hiring with Minnesota was made official.
Minnesota gained the three lost WMU recruits in tight end Nate Umlor, offensive tackle Kyle Sassack and defensive tackle Tyrone Chambers. All are three-star recruits according to 247Sports. And it seems that Fleck did this without having any assistants in place either.