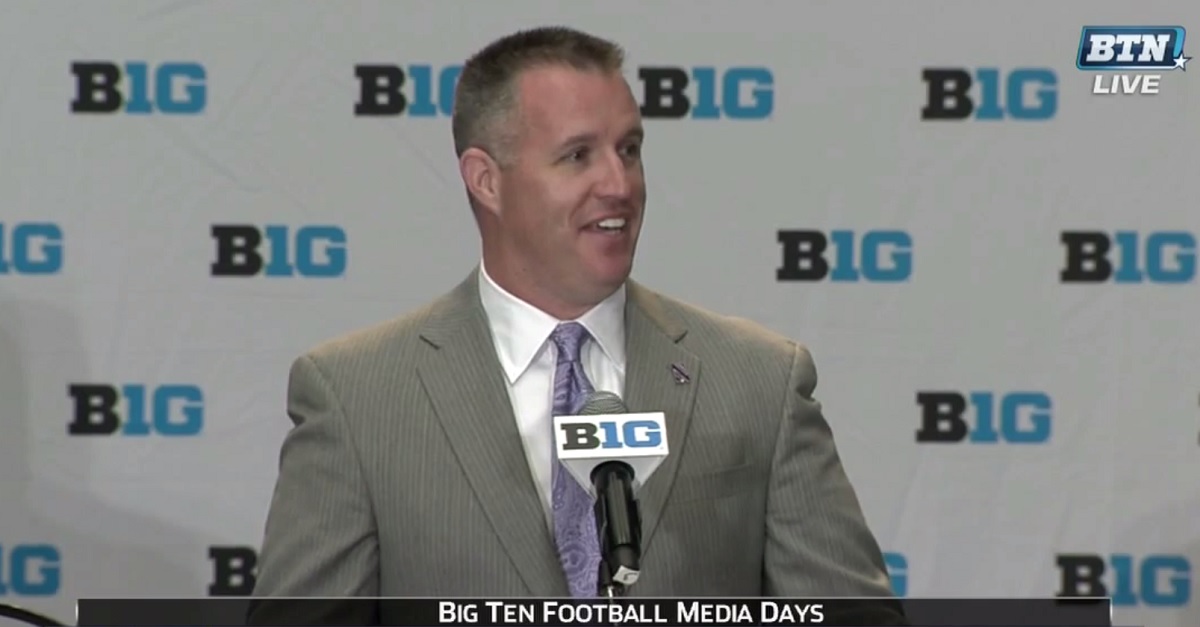 Clippit/Screenshot
This reporter clearly had an idea for where he wanted this question to go, but it probably didn't go how he expected.
On Big Ten media days on Tuesday, Northwestern coach Pat Fitzgerald was asked this question by a reporter:
You've had teams that have lost bowl games and won bowl games, how has this team reacted to the big win at Yankee Stadium, and which do you prefer? If they lose, are they hungrier in the offseason?
Fitzgerald had the perfect reaction: "Yeah Teddy, I'd much rather win."
Clearly the reporter was trying to ask if the team was hungrier after loses, but it came out awkwardly and Fitzgerald was happy to score the zinger here with a perfect reaction.