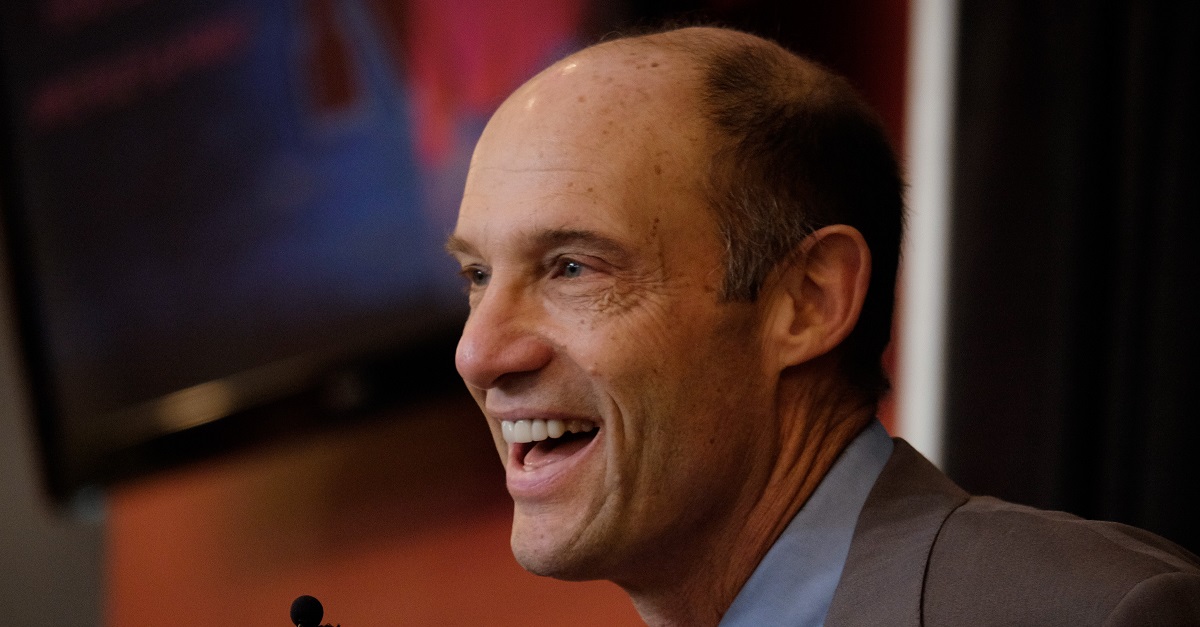 Eric Francis/Getty Images
LINCOLN, NE - DECEMBER 5: Mike Riley, newly hired head football coach at the University of Nebraska, talks with members of the media during a press conference inside Memorial Stadium December 5, 2014 in Lincoln, Nebraska. (Photo by Eric Francis/Getty Images)
There's been much talk about the status Mike Riley and if he is considered to be on the hot seat after a disastrous 1-2 start to the season. That record features losses to the likes of Oregon and Northern Illinois already this season and that comes after he got an extension he received in December. And that's despite presiding over two of the worst years in Nebraska history.
Now, Yahoo! Sports analyst Pat Forde says Riley has officially entered the "danger zone" after the 21-17 loss to Northern Illinois:
That loss drops Riley?s winning percentage at Nebraska to .552 (16-13), which lags far behind fired predecessor Bo Pelini (.713) and is right in line with the regrettable Bill Callahan (.551). Which should make Eichorst more than a little squeamish, since he went Lone Ranger to hire Riley away from Oregon State in 2014 ? an outside-the-box move that was a personality upgrade from sourpuss Pelini but a competitive downgrade thus far.

The Omaha World-Herald reported last week that Riley was given a one-year contract extension through 2020 last winter ? something the school had kept under wraps for whatever reason. Now the talk will be more about buyouts than extensions.

Eichorst made a postgame appearance Saturday to answer questions from the media and apparently didn?t pull punches. ?I don?t think there?s any question that it?s not acceptable,? Eichorst said, according to the Omaha World-Herald.
If Riley continues to lose like this then people will be yearning for the days of "sourpuss" Pelini and his average of nine wins a year. Not to mention, people will be calling for the AD's firing as well since he went so far out of his way to make the hire. Paul Finebaum also said that Riley is on "short time" because of the disastrous start.
[h/t The Spun]