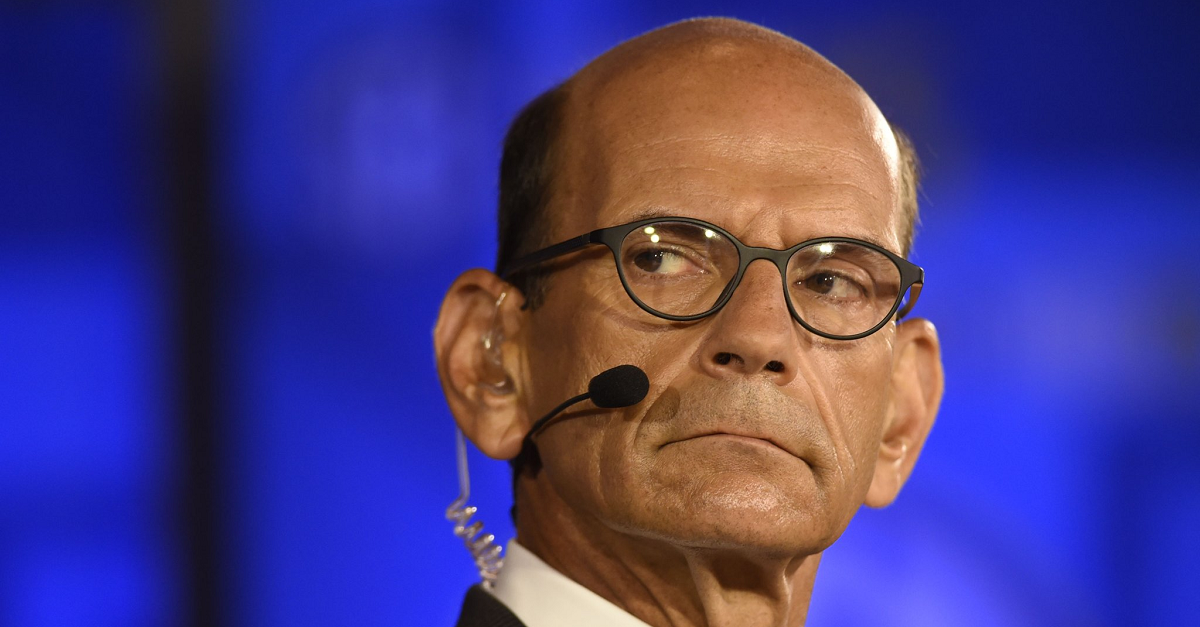 @ClemsonSports/Twitter
@ClemsonSports/Twitter
Michigan has already won the bowl season and maybe even the offseason by landing former five-star and Ole Miss quarterback Shea Patterson. SEC Network television host Paul Finebaum thinks that automatically catapults the Wolverines into national title contention for next season.
Patterson may not have to sit out because of the sanctions that the NCAA hit Ole Miss with this past month. He went to the school before knowing what they would be facing as far as punishments go and so the NCAA is letting him transfer with no trouble that we know about for right now.
Patterson would be an upgrade over pretty much everyone on the roster right now as Michigan had uneven quarterback play at best throughout the year. The Wolverines averaged a shade under 169 passing yards a game — good for 112th in the country — while Patterson alone accounted for about 323 passing yards a game in the seven games he played this season.