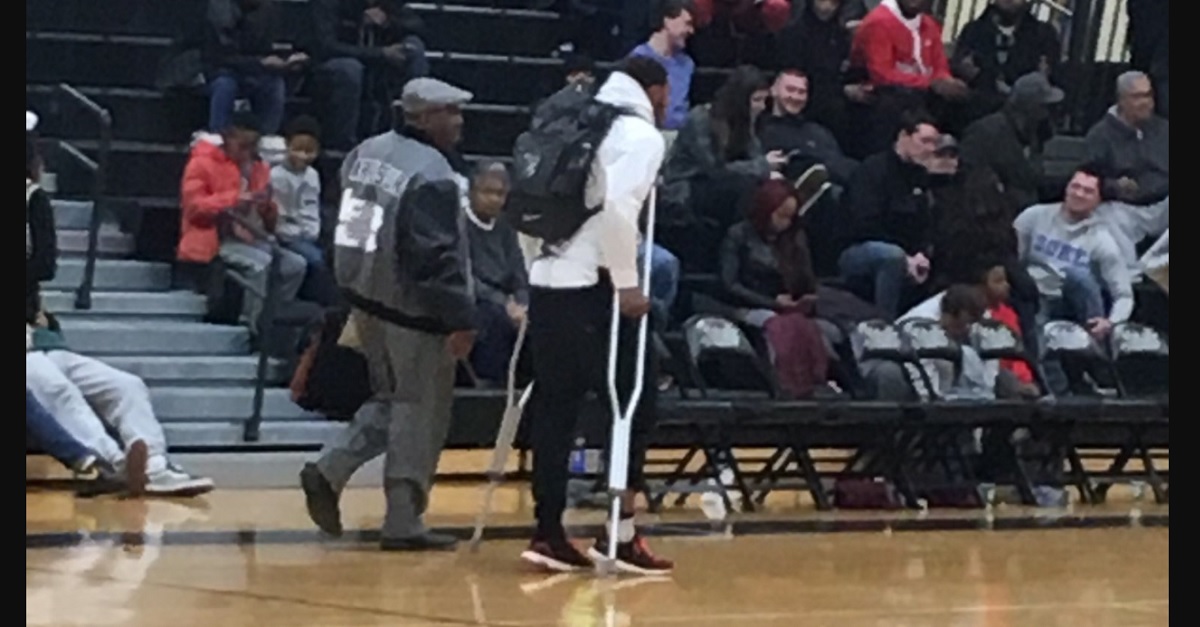 Twitter/PaulRobertsWEEU
You never want to see a player go down with an injury, but the good news in this situation is that it appears the five-star defensive end Micah Parsons (6-foot-3, 235 pounds, Harrisburg, Pa.) is going to be fine after going down on the court in the final minutes of a high school basketball game.
Paul Roberts of WEEU out of Pennsylvania brings word that Parsons was injured in the final moment's of his team's game while going up for a rebound.
Parsons had to leave the building on crutches, but Roberts says the injury is not serious.
Brian Linder of PennLive.com brings similar news, saying that Parsons is believed to have only suffered an ankle sprain. While ankle sprains can obviously be annoying to deal with, the hope is that Parsons will be fine any time he is needed to play football or practice this spring.
Parsons, the No. 4 overall recruit in the nation, signed with Penn State a week ago as part of college football's new early signing period. Parsons will be enrolling early with the school.