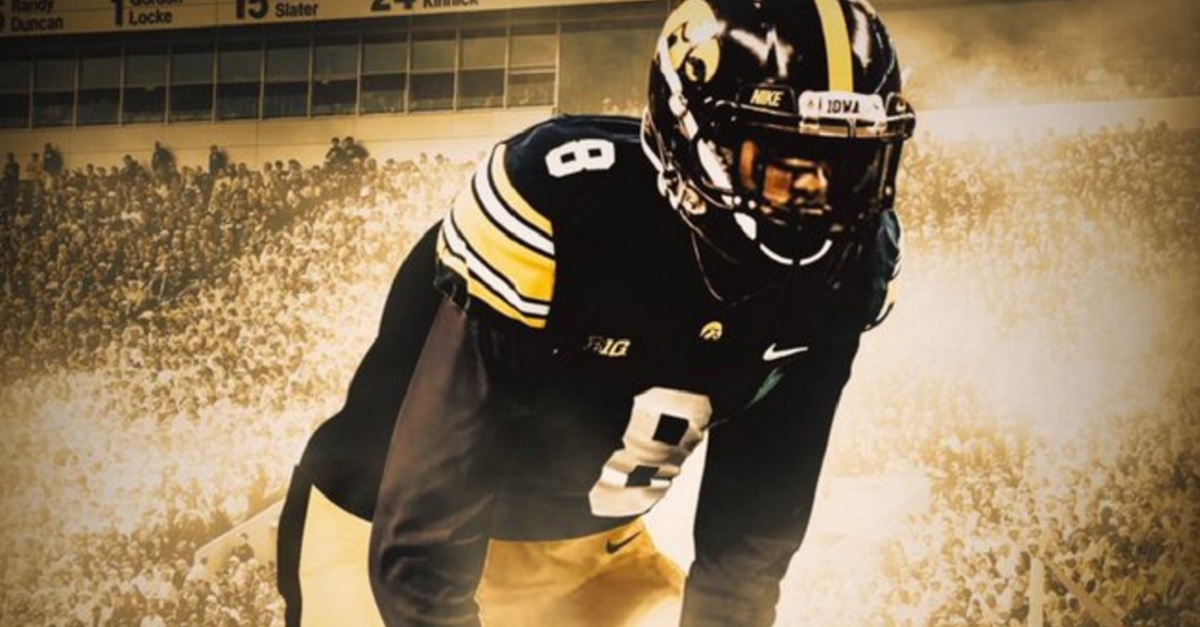 Julius Brents/Twitter
We now have one of our first major commitments of the 2017 college football season.
On Friday, four-star defensive back Julius Brents (6-foot-2, 179 pounds, Indianapolis, Ind.) announced that he had made his commitment to Iowa.
With the commitment, Brents became one of the first four-stars of the 2018 class to make his commitment during the season. While Iowa has yet to play so far, it looks like Brents knew the Hawkeyes well enough to make his decision.
According to Rivals, Brents is now Iowa's highest-ranked recruit of the 2018 class. The Hawkeyes now have 13 commits for the 2018 class, and they currently rank near the bottom of the Big Ten in recruiting according to all of the major services.