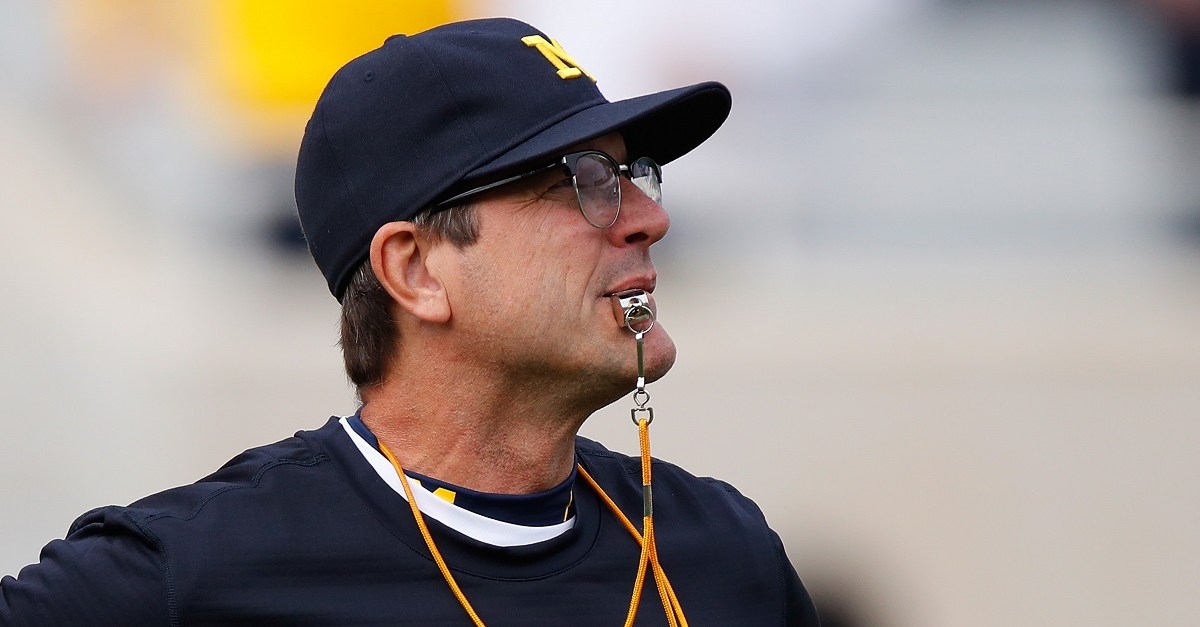 Gregory Shamus/Getty Images
EAST LANSING, MI - OCTOBER 29: Head coach Jim Harbaugh of the Michigan Wolverines looks on during warm ups prior to playing the Michigan State Spartans at Spartan Stadium on October 29, 2016 in East Lansing, Michigan. (Photo by Gregory Shamus/Getty Images)
With the Los Angeles Rams finally firing one of the biggest losers in the business, Jeff Fisher, on Monday they can now go out and find a halfway decent coach for next season. One name that has come up is Michigan's Jim Harbaugh who led the 49'ers to the Super Bowl and some great success.
RELATED: Jeff Fisher was finally fired
However, it seems those rumors are just that and Harbaugh is not going to leave his alma mater any time soon.
While the hire would have likely brought Eric Dickerson into the arena, it's not looking like that will happen. Pete Carroll was a name thrown around as a potential replacement but his recent contract extension makes that unlikely. So don't fear, Wolverines fans. Harbaugh is yours and yours alone.