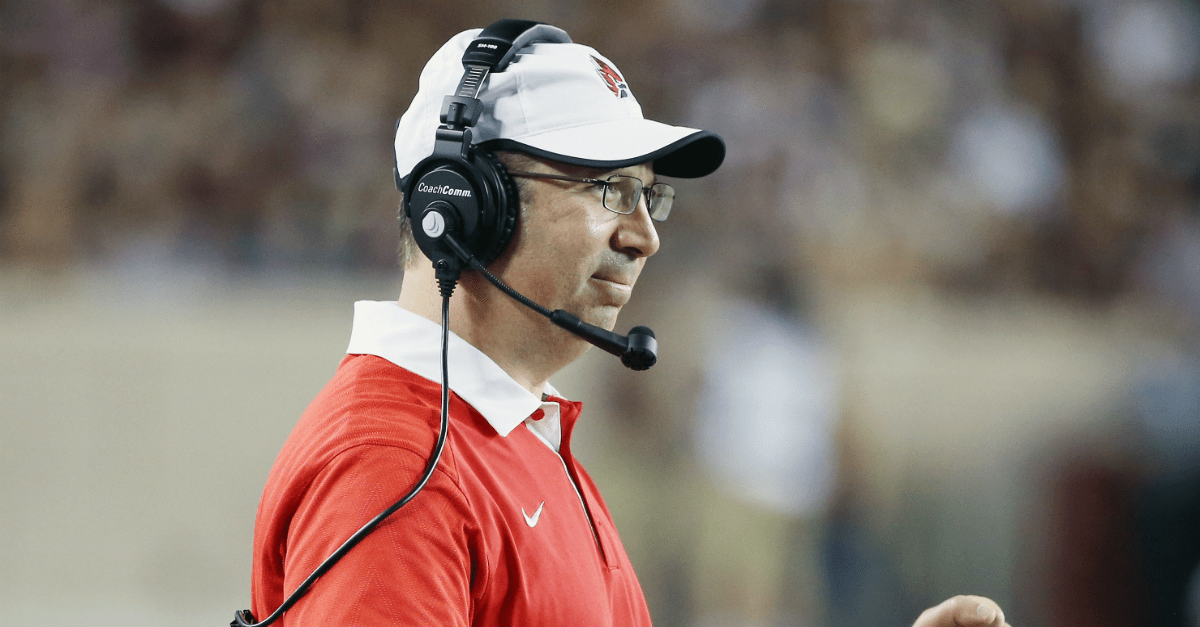 Scott Halleran/Getty Images
COLLEGE STATION, TX - SEPTEMBER 12: Head coach Pete Lembo of the Ball State Cardinals celebrates a touchdown in the second half of their game against the Texas A&M Aggies at Kyle Field on September 12, 2015 in College Station, Texas. (Photo by Scott Halleran/Getty Images)
In a relatively stunning development, Pete Lembo is leaving the Maryland Terrapins to take a job with the Rice Owls. His role with Rice is that of an associate head coach and special teams coordinator. It is worth noting, he had the same responsibilities with Maryland.
Bruce Feldman broke the news.
As to why a Big Ten coach would leave a power conference gig for one in the Group of 5, that falls somewhere in the land of speculation. However, getting the associate head coach title added might be a reason why.
There is a bit of a fit here, though. Lembo will be on Mike Bloomgren's staff. Both have a background in coaching for programs that have high academic standards. The new Rice head coach, Bloomgren spent the past five seasons as the offensive coordinator for the Stanford Cardinal. Lembo, who graduated from Georgetown, has had stints with Lehigh and Dartmouth.
In fact, Lembo became one of the youngest head coaches in all of football when he was named head coach at Lehigh in 2001 (31). Only 47, Lembo has an overall head coaching record of 112–65 record. He's been the head coach for not only Lehigh, but also Elon and Ball State.
The Terps ranked 11th in the nation with four blocked kicks last season and fifth in 2016 with five blocked kicks. The year prior to Lembo joining the Big Ten school, Maryland had zero.