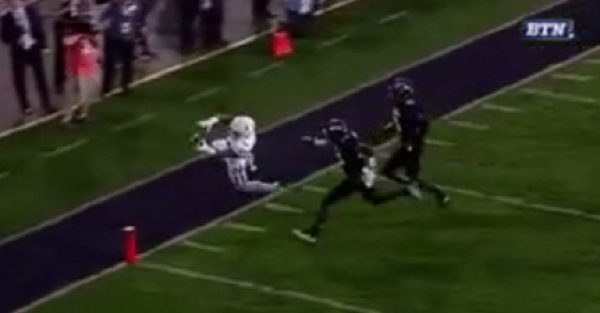 Twitter/@JPlanos
The showboating that has been running rampant in college football as of late. Guys have been dropping balls before reaching the end zone and trying to be cool, but what's really cool is scoring an actual touchdown. Unfortunately for this Nebraska player, he wasn't trying to showboat, but rather was just trying to get in the end zone.
RELATED: This punt returner shows us why you never showboat before actually scoring
Senior running back Terrell Newby was desperately trying to get in the end zone, but he had a bad case of the drops and ended up running for a 50-yard touchback.
That is not good, but fortunately it did not cost his team the game as the Cornhuskers still won 24-13 against Northwestern.