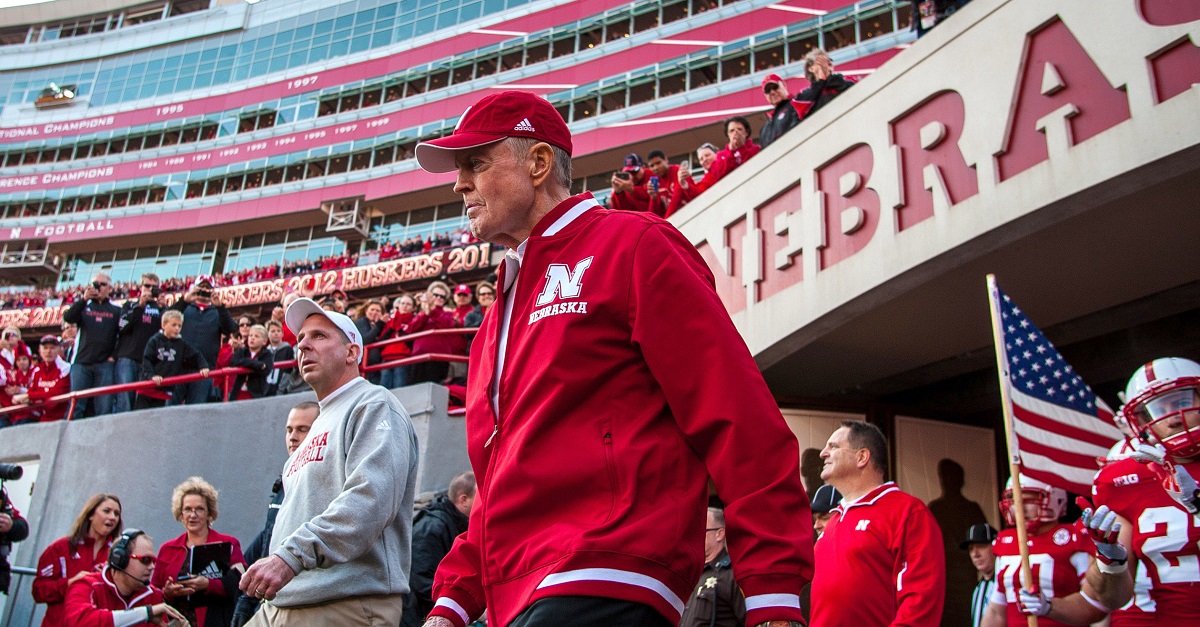 Photo by Eric Francis/Getty Images
Former Nebraska coach and athletic director Tom Osborne said that he didn't want to be "jumping into that hornet?s nest" with comments about college football realignment, but it looks like people are freaking out anyways.
In an interview on Friday, Osborne responded to the topic of college football expansion by saying that some schools may be interested in joining the 14-member Big Ten.
Via Land of 10:
?I do know people that I?ve talked to in the past who maybe have some interest. And so I think the Big Ten is a viable option.?
There are several reasons why Osborne would think the Big Ten would be a viable option for several teams; it was a viable option for Nebraska when they jumped into the league a few years ago, a move that has proven to be financially successful.
After the last round of realignment several years ago, many expected that the next step in the future would be for the Big Ten, ACC, and SEC to all attempt to get to 16 football-playing members. All three of those conferences currently sit at 14 members, and it does appear that the conferences are currently content with where they stand right now. The Pac-12 is currently at 12 teams, and the Big 12 is currently at 10 after declining to invite new members last year.
Looks like we will have to see if any of those schools that Osborne says may be interested actually try to make a move over the next few years.