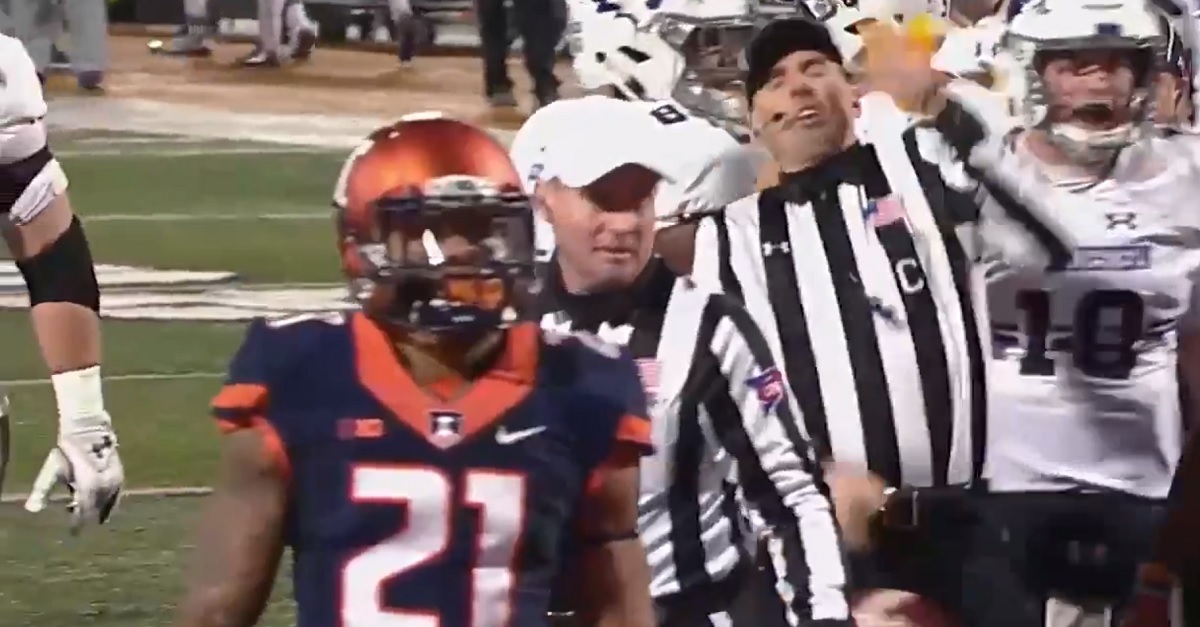 @DefPenSports/Twitter
Illinois defensive end Tito Odenigbo left Saturday's game against Northwestern early after throwing a penalty flag in the face of an official.
No seriously, see for yourself in the video below:
Odenigbo picked the flag up from the ground and tossed it into right into the face of the official, which led to his early departure. Whether or not the throw was intentional has yet to be determined, but clearly it was enough to get him tossed by the officiating crew.
It was one of many lowlights for the Illini, who lost, 42-7, at home to finish their season with a 2-10 overall record, which included going 0-9 in conference play.