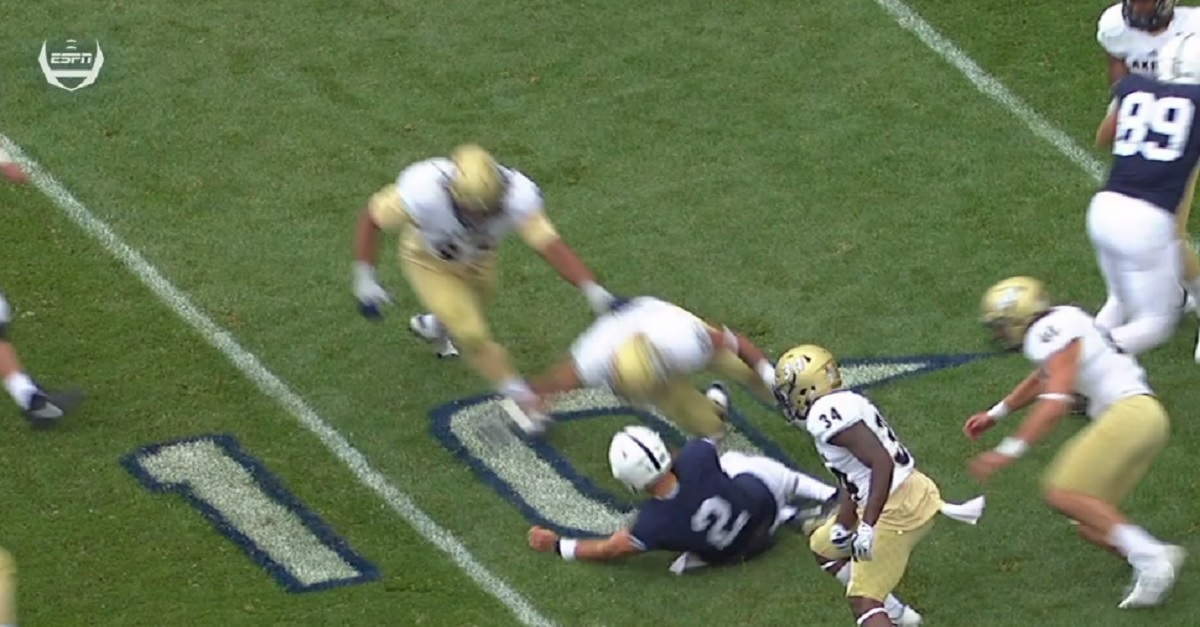 Clippit/Screenshot
Yeah, you can't do this.
Penn State opened the 2017 season with a game against Akron, and it will be a game that is remember for backup quarterback Tommy Stevens, as he took this dirty hit from Akron's Deon'Tae Moore.
This is exactly one of the plays that the targeting penalty was made to help eliminate. If a player is already going down, you can't then lower your head and then make contact with the helmet of the other player.
Moore was ejected, and he will also miss the first half of Akron's next game against Arkansas Pine Bluff.