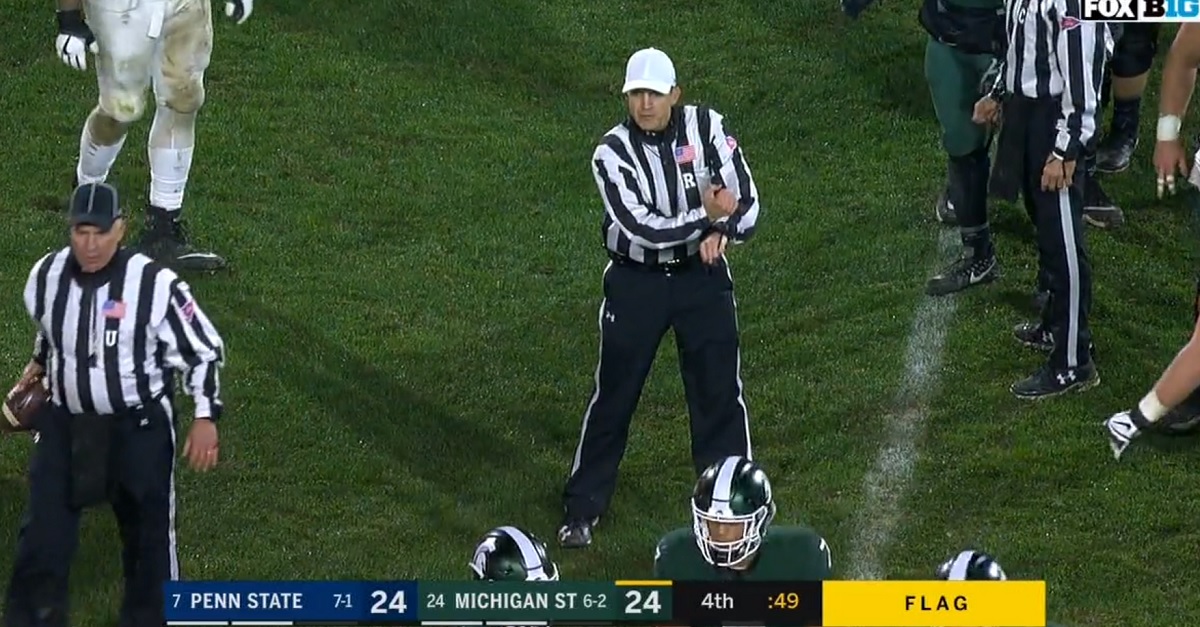 Clippit/Screenshot
This will be a penalty that could come back to haunt Penn State's entire season.
With 3rd-and-4 from the 37 and under a minute left, Michigan State threw an incomplete pass that would have likely ended with the Spartans attempting a long field goal attempt. However, they didn't have to worry about that, as just an awful roughing the passer penalty from Penn State's Troy Apke gave Michigan State the critical first down.
With the game on the line, that was just a penalty that no defense could afford after forcing a fourth down.
Michigan State was able to kick a field goal as time expired, winning the game 27-24.
Penn State falls to 7-2 on the season, and their College Football Playoff hopes likely evaporated on Saturday night.