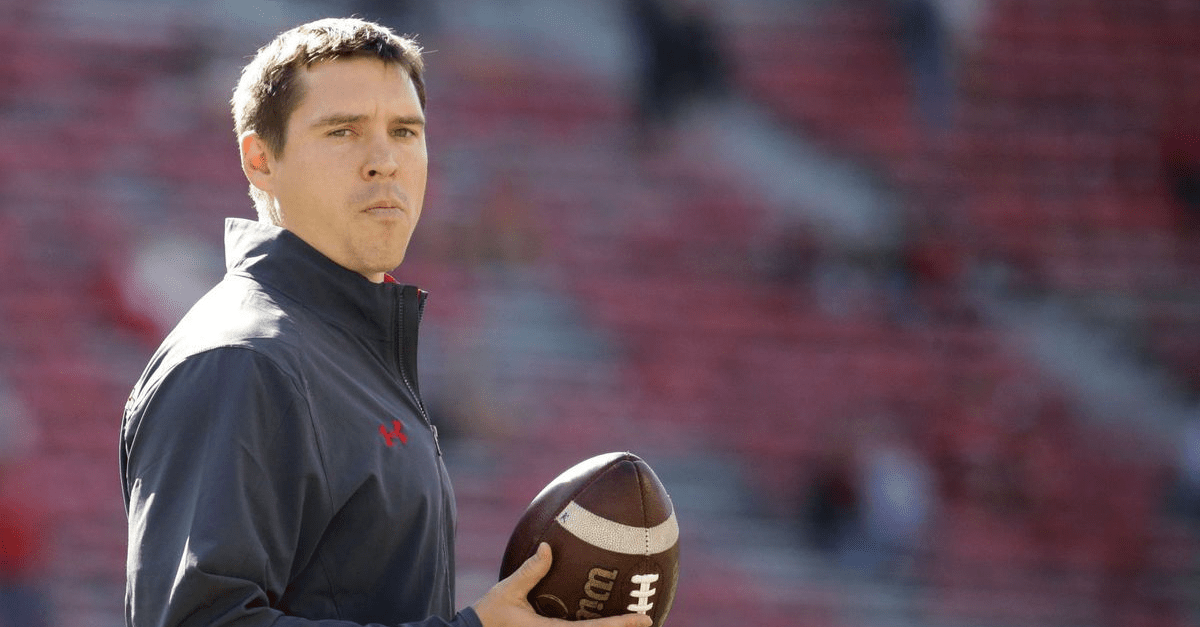 Bobby Ellis/Getty Images
@madisondotcom/Twitter
Wisconsin has one of the best defensive coordinators in the country in Jim Leonhard, but the 35-year-old admitted he's entertained offers from other schools this offseason.
Leonhard was targeted by Texas A&M and Florida State, but both jobs have been filled. He told ESPN's Wilde and Tausch that while he's happy at his alma mater, he will listen to pitches from other schools. Via 247Sports:
"I did receive a lot of attention. I'm happy being at Wisconsin right now, but I'm also going to listen and see what's out there, see the opportunities that come my way.

"That doesn't change the fact about how I feel about this place. Glad to be in the position I am. Did not necessarily think things would be moving this fast as far as the opportunities. Just taking it day-by-day and enjoying the process."
Related: Notre Dame has reportedly found their next defensive coordinator
Wisconsin finished 2017 in the top 5 statistically of all four major defensive categories, and they accomplished that feat after losing star linebacker Jack Cichy before the season started.
Leonhard played at Wisconsin from 2001 to 2004, and he actually didn't have any scholarship offers coming out of high school. But he walked-on at Wisconsin and was a three-time All-American and three-time First-Team All Big 10 safety during his career. He played several seasons in the NFL and recorded 14 interceptions.
He joined Wisconsin as the defensive backs coach in 2016 under defensive coordinator Justin Wilcox, and he was promoted to defensive coordinator after Wilcox departed for Cal.
Leonhard was a finalist for the Broyles Award in 2017, which is given annually to the top coordinator in the nation.
If Leonhard did leave his alma mater for a lateral position, money would likely be the reason why. Wisconsin has routinely ranked in the bottom of the Big 10 in salaries for assistant coaches. It's part of the reason why Bret Bielema left for Arkansas and why Dave Aranda left for LSU.
Leonhard more than likely wants to be paid like a top coordinator considering the job he's done, so it's understandable why he'd entertain other offers from schools who can pay more. Texas A&M and Florida State were the biggest threats for Leonhard, so he'll likely remain in Wisconsin for at least another season. But if they can't or won't pay him what he thinks he deserves, he could leave his alma mater.