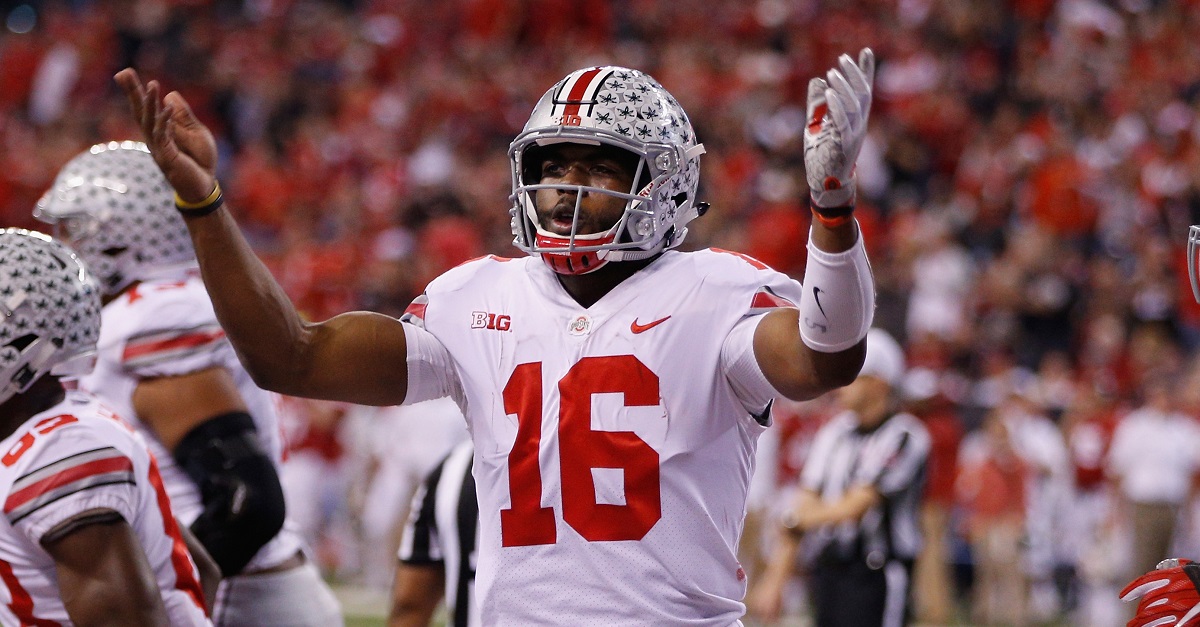 Joe Robbins/Getty Images
Joe Robbins/Getty Images
Here. We. Go.
No. 8 Ohio State survived a late rally from No. 4 Wisconsin in the Big Ten title game on Saturday night, winning 27-21 after intercepting Wisconsin's Alex Hornibrook to seal the deal.
With the win, the College Football Playoff is now thrown in a bit of a frenzy, as the Playoff committee will have to choose between No. 5 Alabama (11-1) and No. 8 Ohio State (11-2) for the final spot in the top four after Clemson, Oklahoma, and Georgia won earlier on Saturday.
The big deciding factor could be simple: Ohio State played for their conference championship and beat a previously undefeated team, while Alabama was at home this week after Auburn took the SEC West crown in the Iron Bowl last weekend.
However, that "2" in the loss column for Ohio State will make the decision very difficult, especially since one of those losses was a 55-24 defeat to Iowa a month ago. Will the committee value Ohio State's quality wins over that loss, or will Alabama be able to sneak in and put two SEC teams in the Playoff?
Turn in at noon on Sunday, folks. It's going to be a fun one.