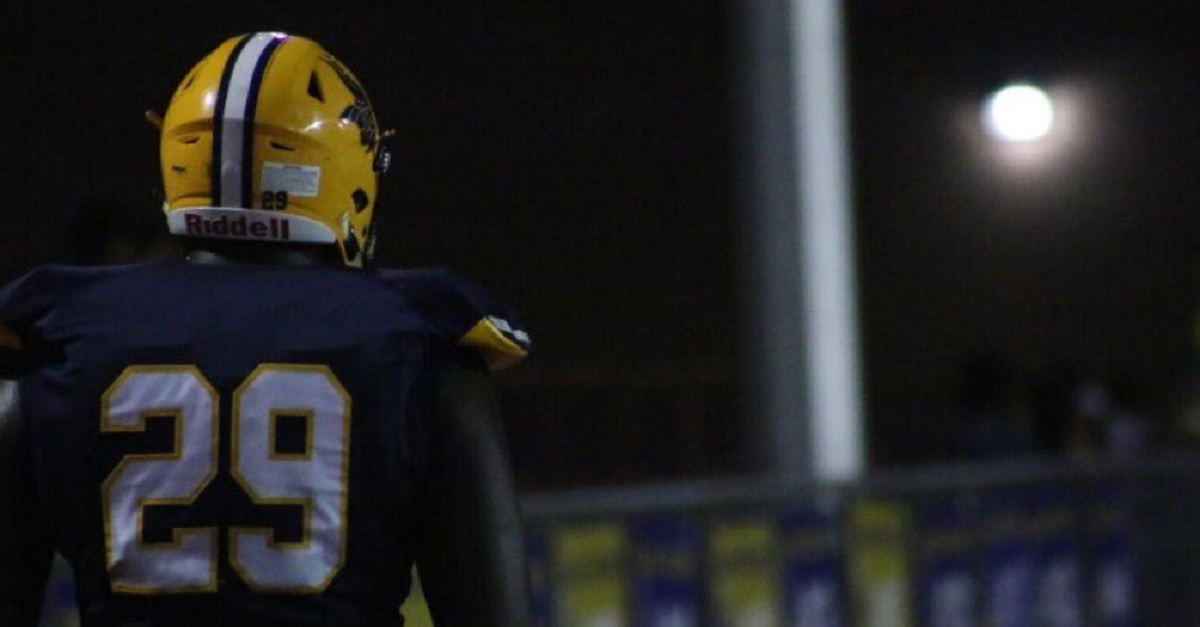 Bobby Brown/Twitter
Four-star defensive tackle Bobby "Tre" Brown (6-foot-4, 275 pounds, Arlington, TX) is ranked as one of the top players of the 2018 recruiting class, and it looks like he has potentially made his decision.
On Thursday, Brown announced that he had moved his commitment date up to Friday, Oct. 27.
The timing is interesting, as Brown was originally scheduled to take an official visit to Texas A&M on Saturday. Instead, Brown will instead be making the decision after a visit to Alabama, which he took last weekend. Alabama and A&M are seen as the top two teams in Brown's recruitment.
Just two weeks ago, Brown released his Top 8 schools: Alabama, LSU, Florida State, Baylor, Texas, Oklahoma, Texas A&M, and Houston. It looks like a decision has progressed quickly here.
Brown is rated as a four-star recruit by the 247Sports Composite. The same ranking has him as the No. 14 defensive tackle in the 2018 class.