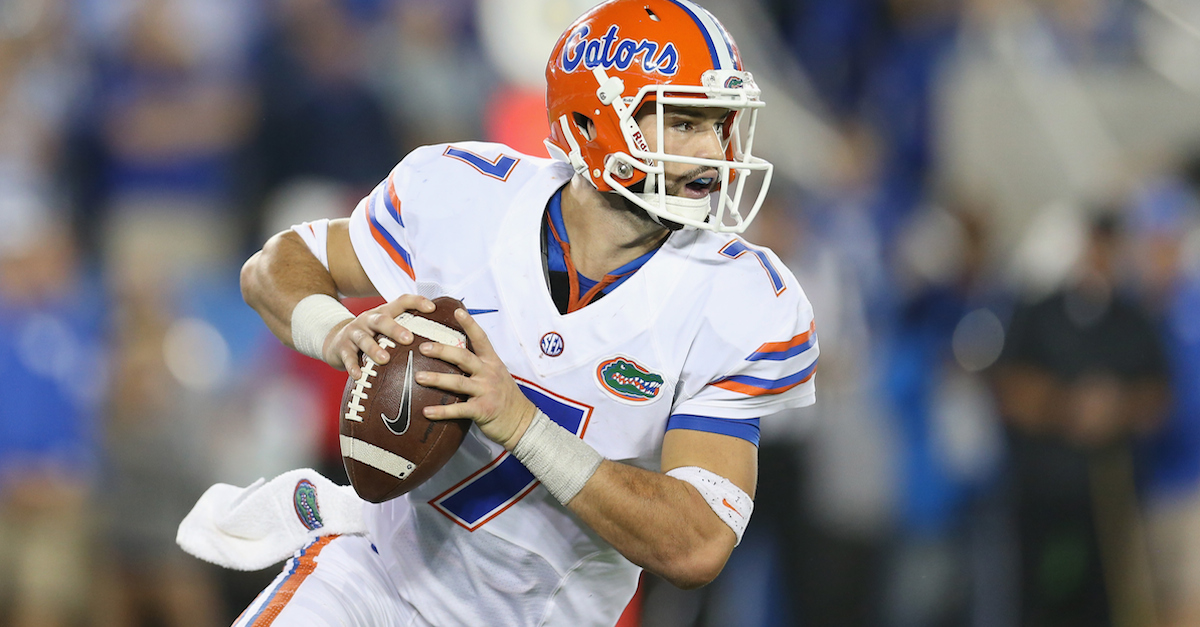 LEXINGTON, KY - SEPTEMBER 19: Will Grier #7 of the Florida Gators looks to pass the ball against the Kentucky Wildcats at Commonwealth Stadium on September 19, 2015 in Lexington, Kentucky. (Photo by Andy Lyons/Getty Images)
Will Grier was faced with having to sit out a full year after transferring from Florida to West Virginia at the end of last season, per NCAA transfer rules, plus a six-game suspension stemming from the quarterback reportedly taking an over-the-counter supplement that contained a banned substance by the NCAA.
Now, according to a report by Charleston Gazette-Mail, Grier is expected to be eligible by the 2017 opener, about half a season earlier than originally anticipated.
It's still not clear how Grier's suspension was reduced, but here's one clue as to how he's suddenly eligible for two years in Morgantown.
It's a blockbuster move for the Mountaineers and could provide stability at the quarterback position while giving an already solid gunslinger time to learn the offense before taking over the reins.