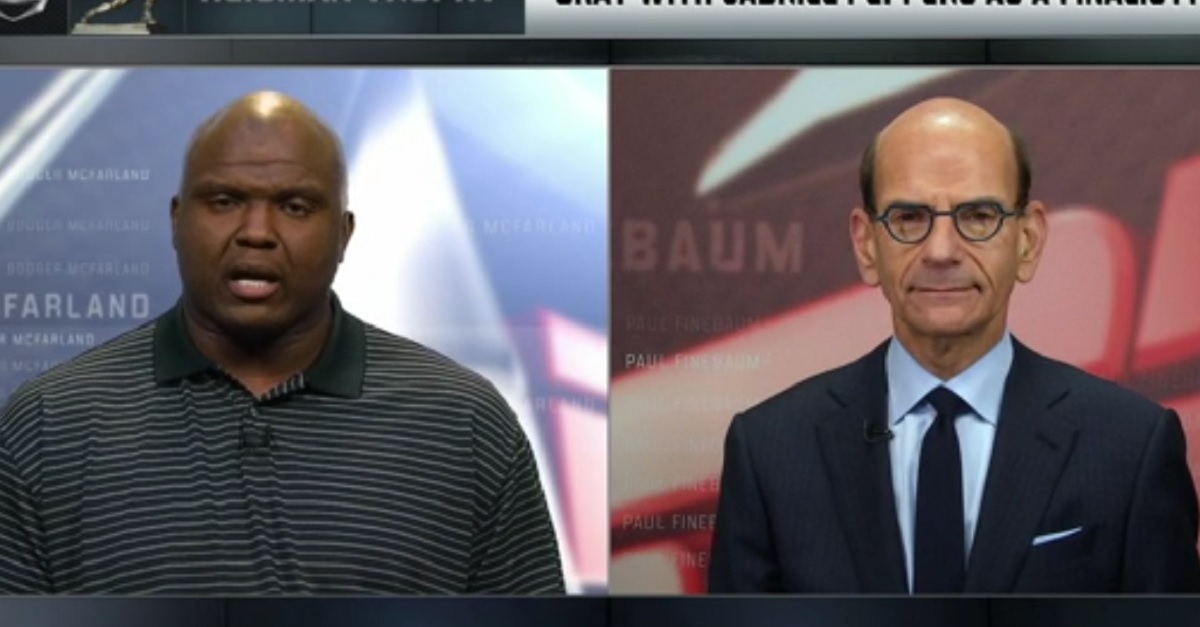 ESPN Graphic
ESPN's Anthony "Booger" McFarland is continuing his rise in the sports media ranks, as the former LSU standout and Tampa Bay Buccaneer is joining ABC's college football coverage this fall.
The Tampa Bay Times broke the news of McFarland expanding his reach at ESPN and talked to him about his new studio role.
Via the Tampa Bay Times:
"Very excited, man," McFarland told the Tampa Bay Times on Tuesday. "I've worked on the SEC Network the last three years. Although it's under the ESPN umbrella, it's kind of covering 14 teams. I've done that while paying attention to the rest of the country. This is an opportunity to not only talk about SEC football but to expand and talk about football all across the country on a bigger platform with more viewers. I couldn't be more excited."
This is a solid addition for the studio team over at ABC, as McFarland has excelled all across ESPN, whether it was on the SEC Network or filling in ESPN Radio's "Mike and Mike" show.
McFarland is a versatile talent, and he should continue to rise in the sports media world as this move to ABC should only help in that respect.