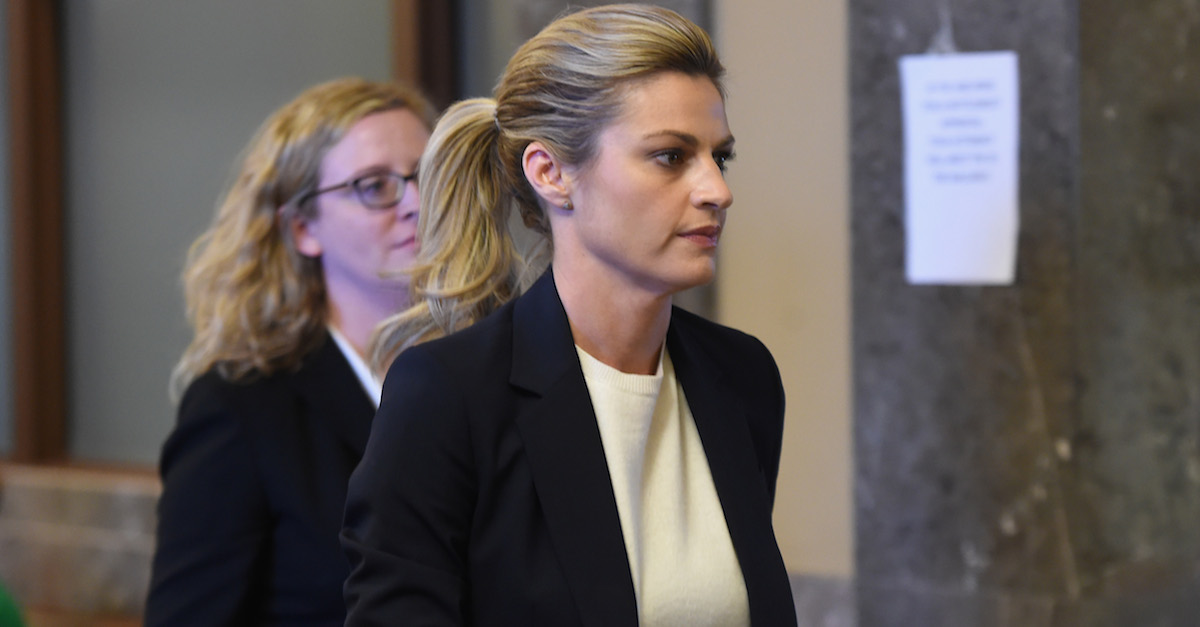 NASHVILLE, TN - FEBRUARY 29: Sportscaster Erin Andrews enters the courtroom on February 29, 2016 in Nashville, Tennessee. Andrews is taking legal action against the operator of the Nashville Marriott at Vanderbilt University, where she was staying while covering a football game for ESPN, for invasion of privacy in a USD 75 million dollar suit after another guest at the hotel took video of her through her hotel room door peep hole. (Photo by Erika Goldring/Getty Images)
A jury has finally reached a verdict in Fox Sports broadcaster Erin Andrews' civil lawsuit against the Nashville Marriott hotel, and Michael David Barrett. Barrett filmed Andrews through the peephole of her Marriott hotel room without her knowledge in 2008, and later posted it online where it went viral. On Monday afternoon, the Nashville jury decided to award Andrews $55 million. Barrett, Andrew's stalker who requested a room next to Andrews at the Marriott, was found to be 51 percent at fault, and the jury is requiring him to pay out more than $28 million according to ABC News.
West End Hotel Partners, the company that owns and operates that Nashville Marriott at Vanderbilt University, was found to be 49 percent at fault and asked to pay out more than $26 million. Barrett was convicted in criminal court of stalking Andrews and sentenced to two and a half years in prison. Andrews originally asked the court for $75 million.
Andrews, who signed a contract with Fox Sports in 2012, released a statement following the verdict on Twitter.
Marriott defense attorneys claimed last week that the stalking and video taping incident actually helped Andrews with her broadcasting career. Andrews also revealed in testifying on the stand that ESPN, her employer at the time of the incident, forced her to do an interview with Oprah Winfrey in order to get her back on television.