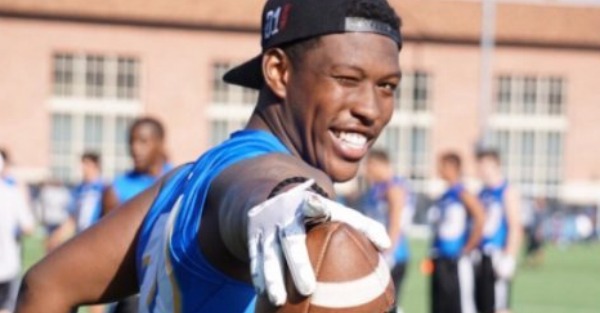 Diehard Sports via Twitter
This is big, big news if you?re a fan of ?
? The Miami Hurricanes.
Scout.com lists Jordan, a 6-foot-3, 257 pound 4-star recruit, as the nation?s No.1 tight end prospect in the class of 2018.
He had several big-time offers, including Ohio State, Michigan, Auburn, Tennessee and LSU.
With this signing, Miami continues its impressive 2018 recruiting campaign, which 247Sports ranks as No. 1 in the country with one 5-star (the RB Lorenzo Lingard) and 10, 4-star recruits committing to the Hurricanes.