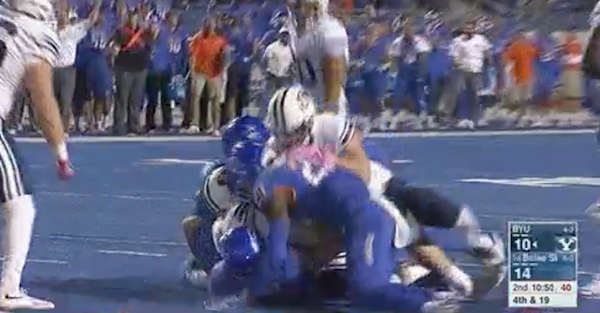 Against Boise State Thursday night in some late-night football action, BYU gave us the most boneheaded play of the college football season yet.
Facing a fourth-and-19 early in the second quarter and down 14-10, BYU attempted a fake punt from their own end zone. Naturally, Boise State sniffed it out and stopped the Cougars inside their own five-yard line.
A special teams coordinator should probably lose his job after that simply awful play-call.