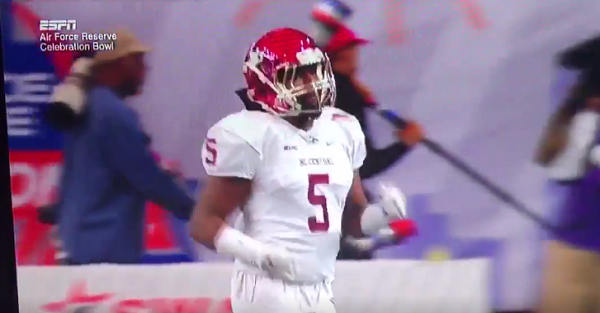 Twitter/@kalleyyoung
It's only the first day of bowl season this year and we've had our first crazy game of the next few weeks. N.C. Central and Grambling were locked in a tight game late in the fourth quarter so naturally tensions were high. That led to N.C. Central player LaGrande Harley making a pretty disturbing gesture towards some Grambling players after his team got an interception.
RELATED: College player sets up game-tying score, then completely screws his team over
If that looks familiar, you might have seen Travis Kelce do something a little similar.
Seems about right.