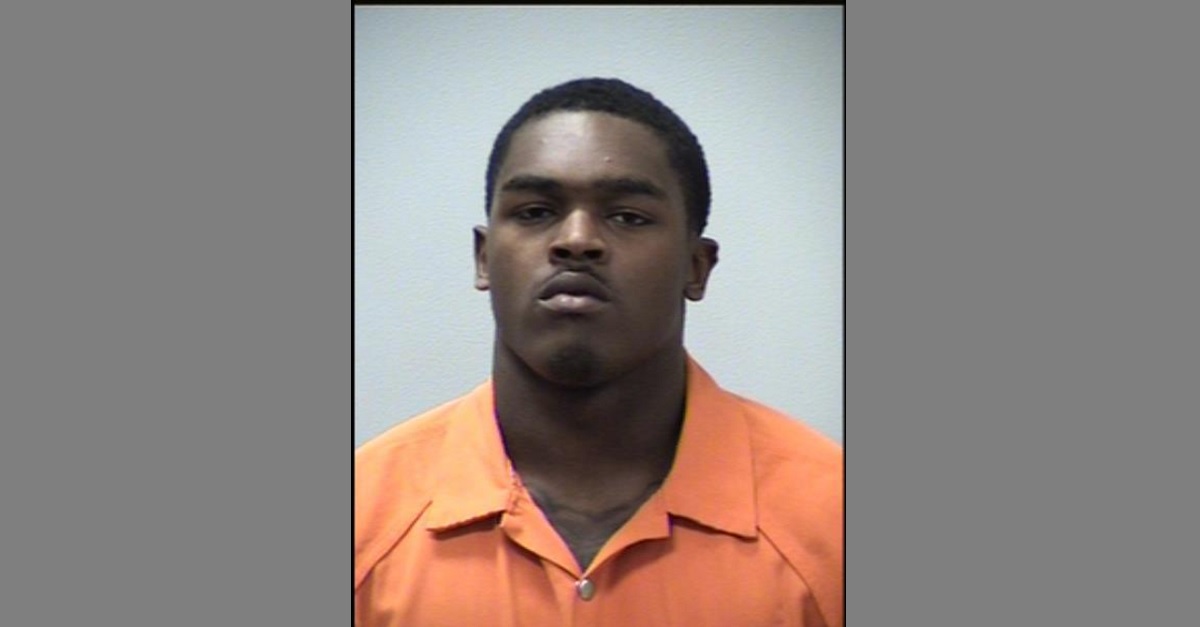 Kalamazoo County Sheriff's Office
According to the Associated Press, former Western Michigan linebacker Ronald George is facing up to 10 years in prison after pleading guilty to charges related to an armed robbery.
According to George's sentencing hearing, he will be serving anywhere between 32 months and 10 years. George had pleaded guilty back in March.
George, 19, and Western Michigan teammate Bryson White were accused back in August of forcing themselves into an apartment with a gun and a knife. The two reportedly made away with money and marijuana from the apartment.
George is a former two-star recruit from the 2016 class. He and White were both dismissed from the Western Michigan football team after being arrested last year.