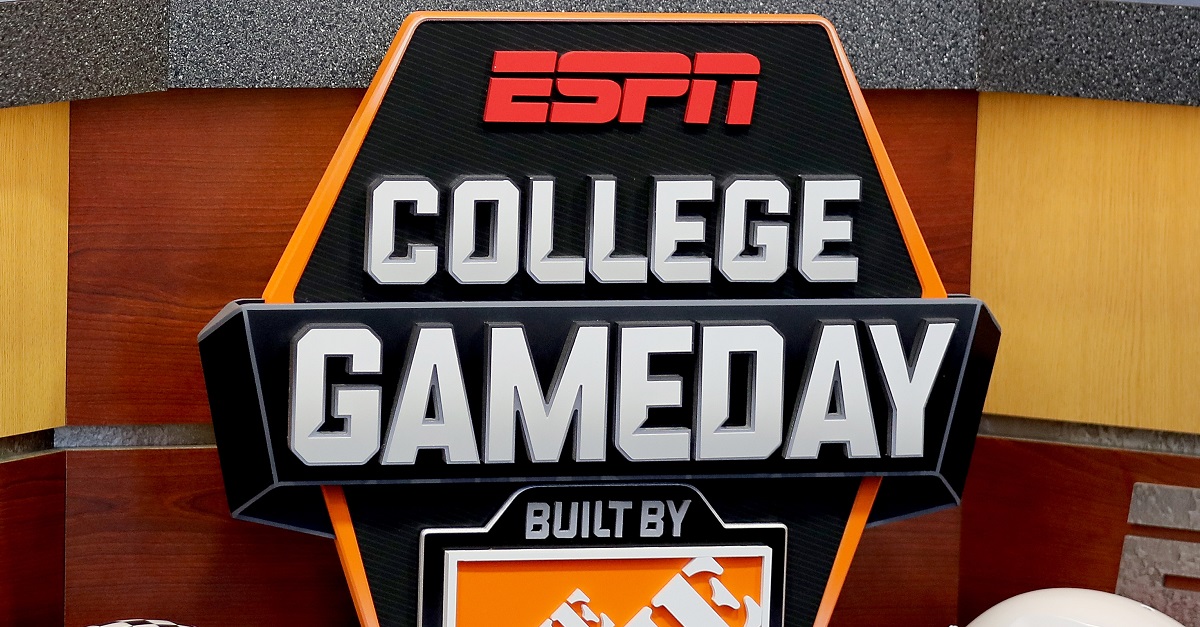 Abbie Parr/Getty Images
NEW YORK, NY - SEPTEMBER 23: ESPN College GameDay hosts their game day show at Times Square on September 23, 2017 in New York City. (Photo by Abbie Parr/Getty Images)
The weekly location of ESPN's College GameDay always draws a ton of attention and the show has become an institution in the college football world. While there are often difficult decisions from the decision makers in terms of where the show should land on a particular Saturday, "rivalry week" usually presents a particularly challenging call given the volume of quality games.
This time around, though, the decision seems to have been made early, as the enterprising folks of Reddit have unearthed apparent evidence that College GameDay will be in Auburn for the annual Iron Bowl.
Many quality games are set to take place on Thanksgiving weekend but only one includes two legitimate CFP contenders and that is the battle between Alabama and Auburn. That makes this choice less of a surprise but it isn't every week that this kind of information leaks ahead of time and the official announcement won't likely make its way out for a few hours.
Everyone is looking forward to the Iron Bowl this year and, with massive implications on a national scale, the flagship television show for the sport will be on the scene to take in all of the action. Let the countdown begin.