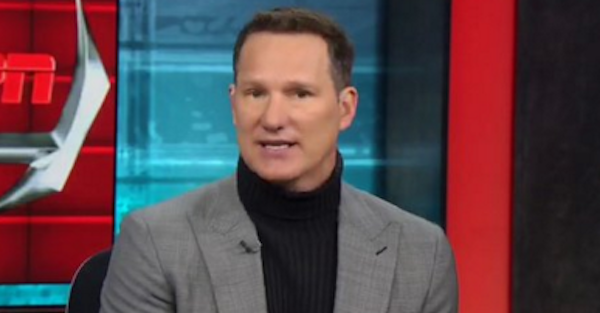 ESPN
ESPN/screenshot
It appears that Danny Kanell was not a fan of the first edition of the 2016 College Football Playoff rankings. After one-loss Texas A&M got in at the No. 4 spot over undefeated Washington, Kanell took a pointed shot at the committee for patting themselves on the back over strength of schedule.
FOX Sports' Joel Klatt was in agreement with Kanell, although Klatt was a little more obvious with his criticism.
RELATED: CFP committee chairman explains why Texas A&M is No. 4 in first rankings of 2016
It might be a bit too much criticism from the two, but they have a point; Washington is undefeated, and leaping Texas A&M up into the Top 4 when they aren't there almost in almost any other poll is certainly eyebrow-raising.
Obviously the rankings can between now and the end of the season, but for now, there are a lot of questions to be had for the Playoff committee.