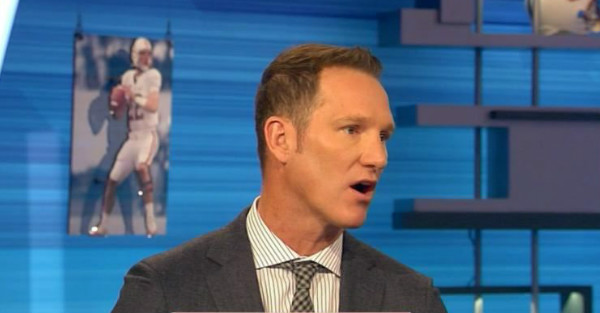 Screenshot
ESPN analyst Danny Kanell doesn't generally back down from anyone and is especially fiery when it comes to his opinion on the SEC. ESPN and SEC Network analyst Booger McFarland said that the College Football Playoff expanding to eight teams would diminish the regular season.
RELATED: Even the flawed BCS wouldn't have screwed over Ohio State
Kanell predictably came into the fray to diminish that opinion:
However, most people were in agreement with McFarland and came to his aid while also taking their shot at Kanell:
This particular shot was a good one as it made fun of his time as quarterback for the Seminoles in the mid-90s.
And then came the huge discussion on scheduling cupcakes and Kanell was not about to win this argument.
And even Scott Van Pelt got in on the action!
Maybe Kanell will one day learn his lesson and not mess with those who know a considerable amount more about college football than he does.
[h/t Saturday Down South]