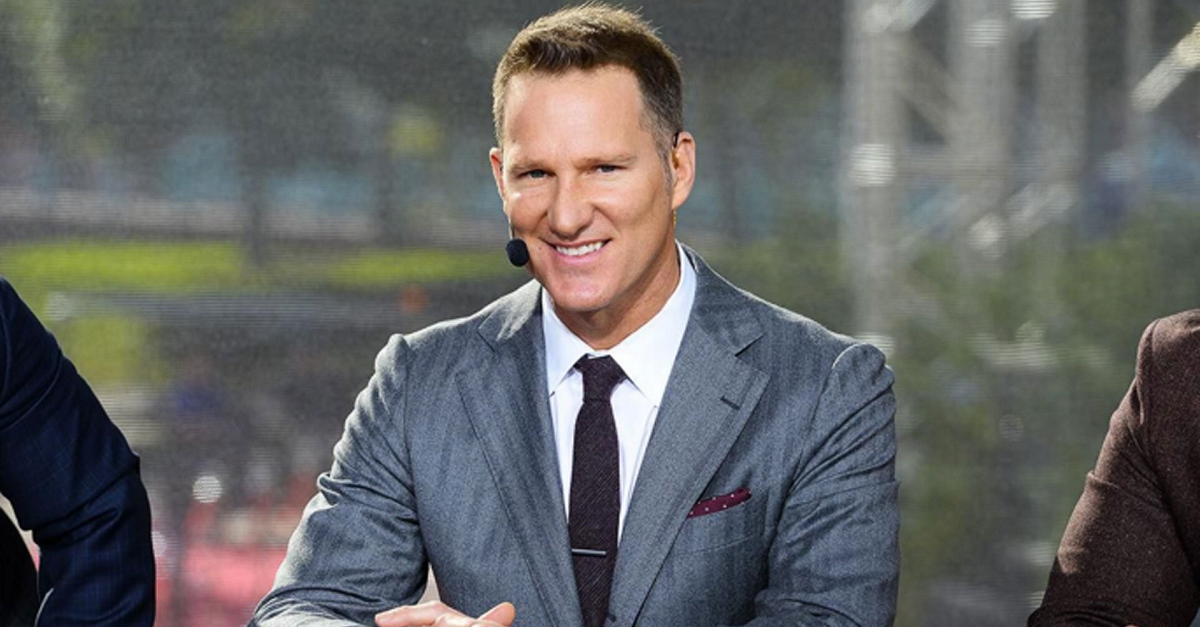 @CFBPlus/Twitter
@CFBPlus/Twitter
It's that time of year when everyone is making their College Football Playoff predictions and the majority of people have Florida State, Alabama, Ohio State and USC in their foursome. However, Danny Kanell isn't most people and might have just given us our worst-looking prediction as of yet.
Ohio State and Florida State are pretty fine choices as they are each expected to win their conferences this year. However, Kanell throwing in Oklahoma State and Auburn is questionable at best. Alabama is clearly head and shoulders above everyone else in the SEC and even if the Tigers manage to upset Alabama in the Iron Bowl, they likely won't be undefeated in SEC play by then. They have to face the rest of the SEC West as well Georgia this year. So even if Alabama loses that one game at the end of the game, they're likely going to the SEC Championship Game and should win it regardless of who represents the East. That will put them back in the playoff picture.
It's been almost a consensus decision that this year would be the year the Big 12 gets left out as well considering the Pac-12 has better teams. And USC is expected to be the cream of the crop in that conference so the Trojans would naturally get into the playoff. This is just some wild prediction making from Kanell and a clear attempt to be different from everyone else.