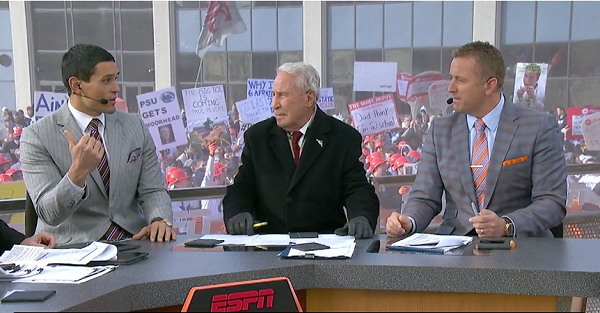 Clippit/rajprashad
We've had some interesting takes on this morning's edition of College GameDay with Lee Corso thinking that Washington can't possibly get into the Playoff. Now we've got David Pollack thinking that USC should be in the Playoff!
RELATED: Lee Corso's Playoff foursome is pretty surprising
I understand the Trojans looking better at the end of the season, but they didn't win their division and definitely not the conference so how can they be better than Washington or Colorado? Good thing the committee isn't made of up these guys or we would have some seriously upset college football fans.