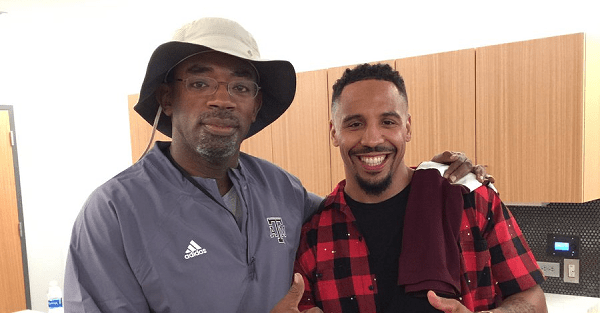 @coachdt48/Twitter
@coachdt48/Twitter
Former Texas A&M and Alabama assistant coach David Turner is going from big-time SEC coaching to something considerably smaller with his latest job. Bruce Feldman is reporting that Turner is headed to San Antonio to become a Roadrunner.
Turner spent the last two seasons at Texas A&M with Kevin Sumlin as the defensive tackles coach. He has been a defensive line coach at Mississippi State (twice), Kentucky, Vanderbilt and he was a defensive ends coach at Alabama and Minnesota as well.
After having spent so many years in the SEC, taking a job with a team like UTSA in Conference USA seems like a step down. But if he can prove his worth and turn some of their players into conference studs or even get them to the NFL, then he should be in line to join a big program again.