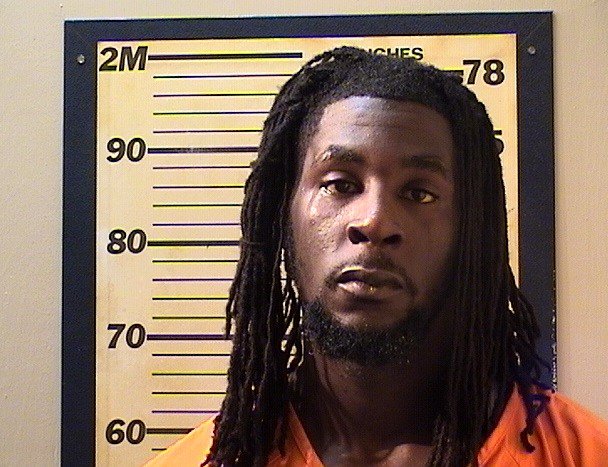 Arrest Nation via Twitter
De'Runnya Wilson, a former star wide receiver at Mississippi State University, is in trouble again.
Al.com, citing records from the  Oktibbeha County (Miss.)  Sherriff's Office, said Wilson was arrested on suspicion of disorderly conduct, driving with a suspended license, no insurance and possession of marijuana in a vehicle. All would be misdemeanors.
RELATED: Mississippi State's leading receiver is in trouble with the law
Wilson played for Mississippi State from 2013-2015, and his tenure was a mix of on field success and off the field trouble. For his career, he had 133 receptions for 1,949 yards and 22 touchdowns, and he left school early to enter the NFL draft. the 6-foot-4 wide receiver went undrafted and spent some time on the Chicago Bears' practice squad.
But there were also troubles. He's been arrested three times in the last three years, once in 2015, when he was Mississippi State's top receiver and favorite target of Dak Prescott, now the star quarterback of the Dallas Cowboys. Wilson was arrested on suspicion of possessing marijuana and drug paraphernalia.