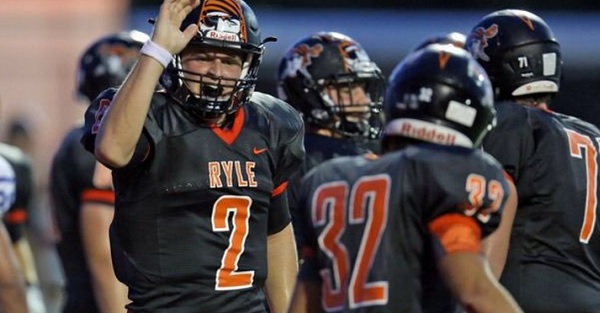 Twitter/Tanner Morgan
Well this one is going to hurt for a while.
Day One on the job at Minnesota turned out to be a fruitful day for the Golden Gophers. Not only did they get one of the hottest coaches in college football, but Fleck brought another present with him: six recruits from Western Michigan.
Per 247Sports, defensive end Esezi Otomewo, linebacker Trenton Guthrie, quarterback Tanner Morgan, wide receiver Chris Bell, defensive end Noah Hickcox and offensive lineman John Schmitz all flipped from Western Michigan on Friday after Fleck's hiring with Minnesota was made official.
Related: Four-star receiver Warren Thompson down to four powerhouse schools
That wasn't all for Western Michigan, as defensive tackle Chris Elmore and athlete Denzel Houston also announced their decommits from the Broncos.
This is actually pretty significant, as Western Michigan did have a Top 50 class in the country before Fleck departed to Minneapolis. Fleck still leaves the Broncos is a much better spot than we he arrived there four years ago, but the next coach in Kalamazoo is definitely going to have to pick up some of the pieces and put them back together.