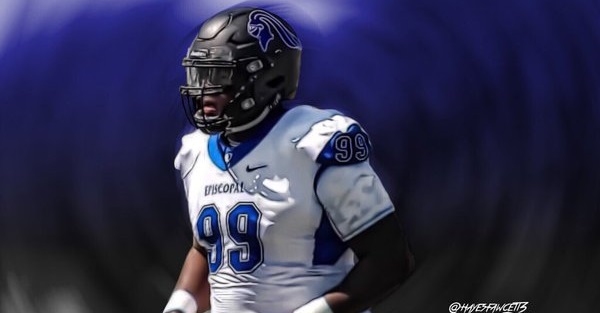 Screenshot/247Sports
Top defensive tackle and five-star recruit Marvin Wilson will announce his commitment on Wednesday, Feb. 1 at 4 p.m. eastern, according to ESPN.
Related: Rivals predicts landing spot for nation?s No. 6 player Marvin Wilson
Wilson is the No. 1 defensive tackle and No. 4 overall player for the Class of 2017 on ESPN's rankings. Wilson, who is 6'4, 332 pounds, is the only uncommitted player in the top 10.
Wilson, who is from Houston, Texas, is expected to choose between LSU, Florida State, Ohio State, Oklahoma and South Florida. All but South Florida have recruiting class ranked in the top 10 on ESPN.
Signing day coverage begins at 8 a.m. eastern on ESPNU and will be on ESPN2 from noon to 5 p.m.
(h/t SEC Country)