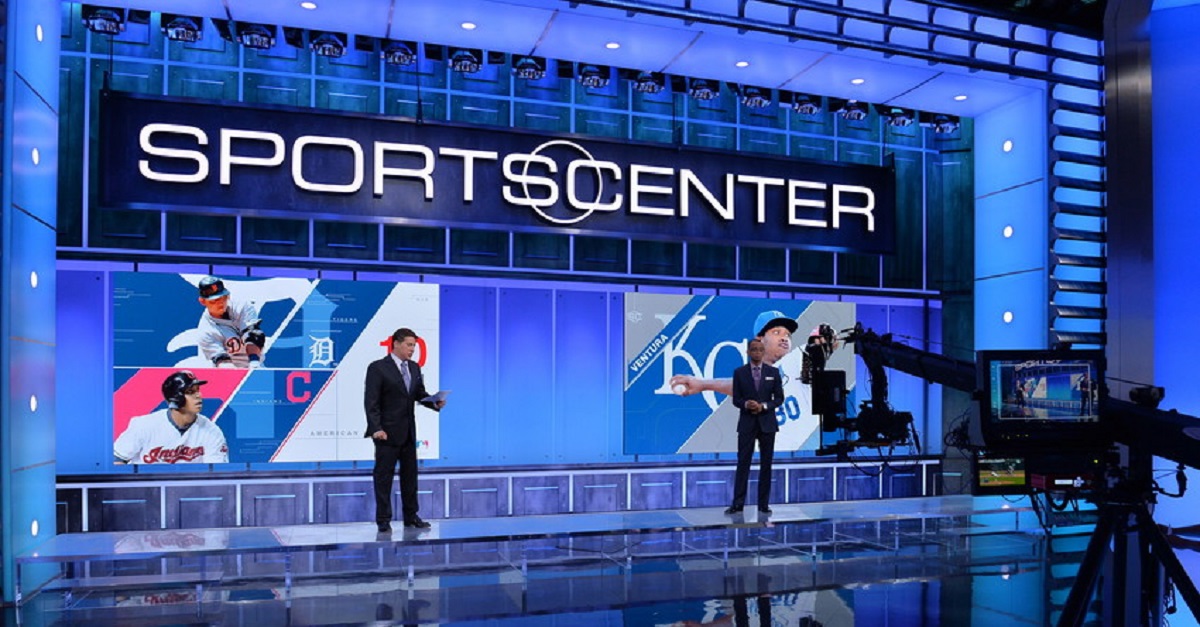 Rich Arden / ESPN Images
Bristol, CT - June 22, 2014 - Studio X: First SportsCenter show on the new set with anchors Steve Levy (l) and Stuart Scott (Photo by Rich Arden / ESPN Images)
It looks like there is one employee that ESPN was more than willing to break out the big bucks for.
After losing Skip Bayless and Colin Cowherd to big offers from FOX Sports, ESPN reportedly gave radio host Mike Greenberg a contract that pays "north" of $6.5 million annually.
Related: ESPN analyst suggests Saban should leave Bama, take this open coaching job
ESPN apparently has major ambitions for Greenberg to become a bigger hand in ESPN's television, as it was reported that the network considered breaking Greenberg up from partner Mike Golic on their popular Mike & Mike radio show in order to give Greenberg his own hour of Sportscenter.
Greenberg has been with ESPN since 1996. He and Golic have been together as an ESPN radio team since 1999.
[H/T The Hollywood Reporter]