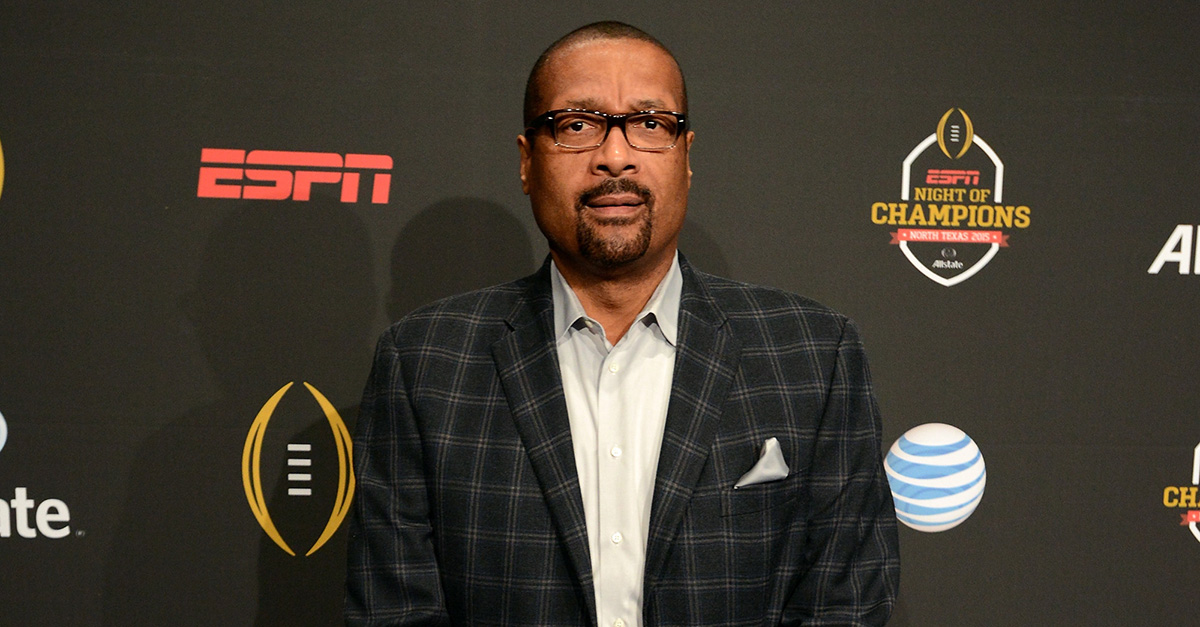 DALLAS, TX - JANUARY 10: Former American college and professional football player Mark May attends the ESPN College Football Playoffs Night of Champions at Centennial Hall on January 10, 2015 in Dallas, Texas. (Photo by Cooper Neill/Getty Images for ESPN)
After the news broke earlier this year that Rece Davis was taking over host duties on College Gameday and Lou Holtz was leaving ESPN, the only remaining fixture from ESPN's long-running college football studio show College Football Final was Mark May.
Now, May is also being moved off of the network's college football recap show. According to the Sports Business Journal — and confirmed by sources at ESPN — May will be moved to a different studio show alongside former Texas coach Mack Brown and host John Saunders. That show will be the ABC pre-game, halftime, post-game show that Saunders has hosted for years.
As for College Football Final, it will have an all new lineup with Adnan Virk taking over as the host with Joey Galloway and Danny Kanell as analysts. It is certainly a move towards a new direction for the show getting younger talent in across the board. Virk and Galloway have impressed many at ESPN over the past few years, Virk as a multi-talented host and Galloway as a college football analyst in studio and in the booth.
The analysis from this group will be solid, and for anyone worried about a lack of controversy coming from the show, Kanell will certainly provide soundbites that will stir up conversation.