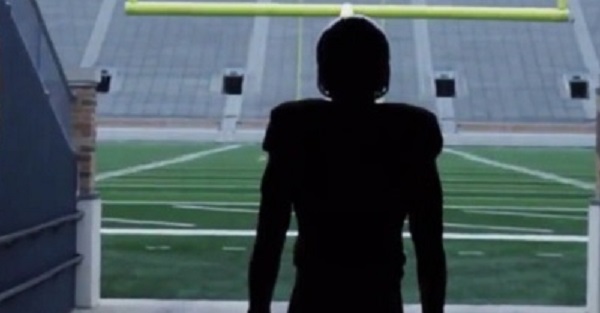 Twitter/Notre Dame
ESPN's Football Power Index (FPI) can be really wacky sometimes, and this might be an example of one of those times.
ESPN released some of FPI's predictions for college football's big opening weekend, and it predicted one team to win in what most would call a massive upset: Texas beating No. 10 Notre Dame.
FPI gives Texas a 57-percent chance to win the game, and they tried to explain just why:
Notre Dame embarrassed Texas 38-3 in South Bend last season, but there's reason to believe that this rematch will be much closer. In addition to the change in game site, Notre Dame enters this game as one of the least experienced teams (seven returning starters) in the country.
RELATED: ESPN's FPI has an overwhelming pick to win the SEC West
The explanation actually isn't bad, but the problem is that Texas isn't quite there yet in terms of talent. Head coach Charlie Strong is starting to rebuild the program with recruits, but he didn't have a lot to work with when he got there.
Thinking an upset in this game isn't that bad of an idea; anything can happen in college football. However, giving Texas a 57-percent chance to win? That seems far-fetched.