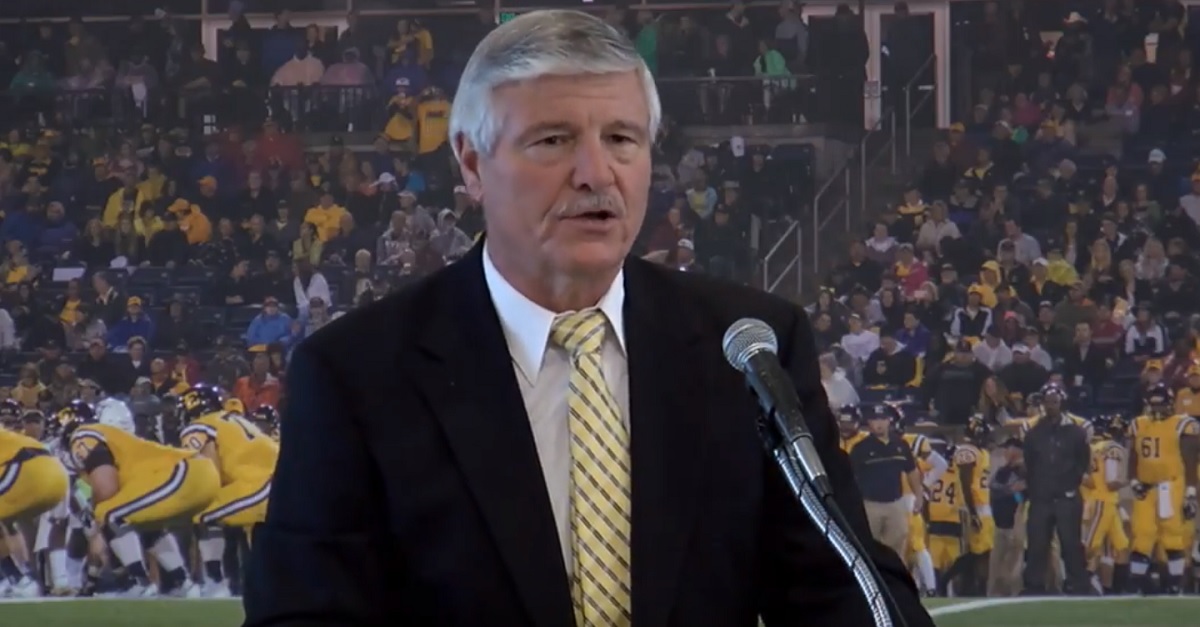 East Tennessee State/YouTube
One of the longest tenured coaches in college football is calling it a career.
In a press conference on Friday, East Tennessee State head coach Carl Torbush announced that he was retiring.
Torbush joined ETSU in 2013, where the school restarted their football program after a decade-long hiatus. The school officially resumed play in the 2015 season, and went 11-20 in Torbush's three years on the sidelines.
This apparently isn't the end of Torbush's association with the program, however, as Torbush bluntly commented, "I'm retiring, I'm not dead."
Torbush began his coaching career in the 1970s, where he started as a graduate assistant at Baylor. Torbush served as a defensive coordinator at various points for Ole Miss, Alabama, Texas A&M and Mississippi State. Torbush was also the head coach at North Carolina for three full seasons, where the Tar Heels were 17-18 in his tenure.