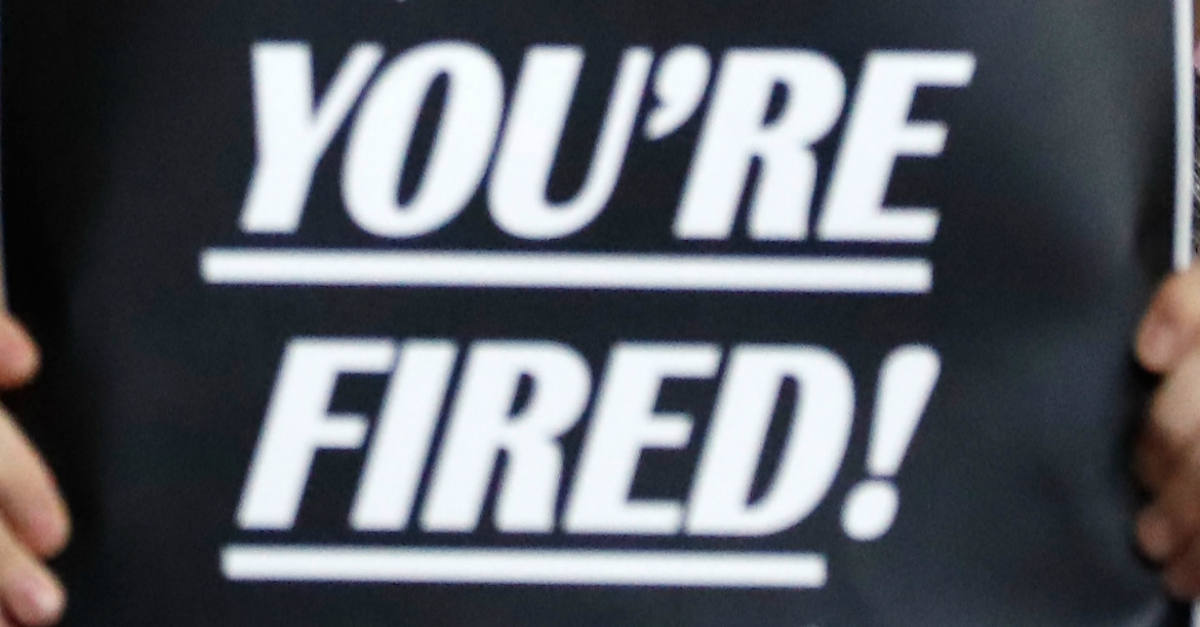 Aaron P. Bernstein/Getty Images
PHILADELPHIA, PA - JULY 26: Delegates hold up signs that read 'Pence, You're Fired!' during roll call on the second day of the Democratic National Convention at the Wells Fargo Center, July 26, 2016 in Philadelphia, Pennsylvania. An estimated 50,000 people are expected in Philadelphia, including hundreds of protesters and members of the media. The four-day Democratic National Convention kicked off July 25. (Photo by Aaron P. Bernstein/Getty Images)
Eugene Rogers, a high school football coach, has apparently been fired for celebrating national signing day.
If that sounds weird and confusing, that's because it is.
North Crowley High School head coach Eugene Rogers was shown the door because, at least partially, after he held a NSD ceremony for a player who was only a preferred walk-on.
It isn't uncommon for preferred walk-ons to still have a ceremony to sign their national letter of intent.
As Stepp continued to relay on Twitter, it does appear Rogers was likely fired for a different reason — the sort the school was apparently too cowardly to come out and flatly say.
North Crowley went 4-6 this season and 2-5 in District 4-6A.
Rogers, 51, was a member of the first football staff after North Crowley?s 1998 opening. Basically, he helped bring the program to life. Furthermore, in 2003 he helped the school win a state championship as defensive coordinator.
Seems like a legend to me, to be honest. The Stone Cold Steve Austin of North Crowley football.
There might be other things going on here that we aren't aware of. Without entering the realm of speculation, there is obviously a possibility of some previous history leading up to this event.
That being said, as information comes to the surface, we will keep you posted.