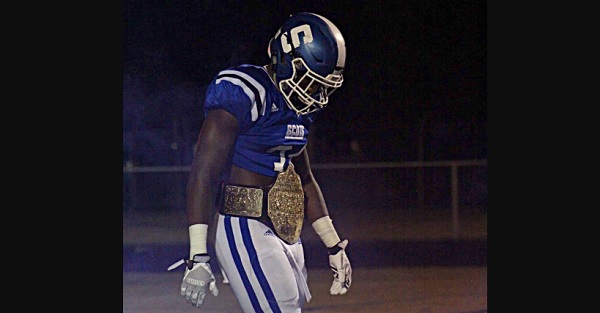 Twitter/Zamir White
Five-star Zamir White (6-foot-1, 220 pounds, Laurinburg, NC) is rated as the No. 1 overall running back of the 2018 recruiting class, and he is set to announce his commitment on June 27.
Georgia has been seen as the long-time favorite for White, but it looks like that could be changing as we get closer and closer to his commitment date. According to 247Sports, Ohio State is now the favorite to land White next month, as the Buckeyes have recently curried favor with both White and his month in recent months. The Buckeyes have seen a meteoric rise in White recruitment recently, as they weren't even in White's Top 4 teams just a few months ago.
Georgia and Clemson are the other schools in contention for the No. 1 running back at this point.
As a five-star and No. 5 overall recruit in the country, White is expected to make an immediate impact to whichever school he lands with. He rushed for over 2,000 yards and 41 touchdowns last season for his high school team.