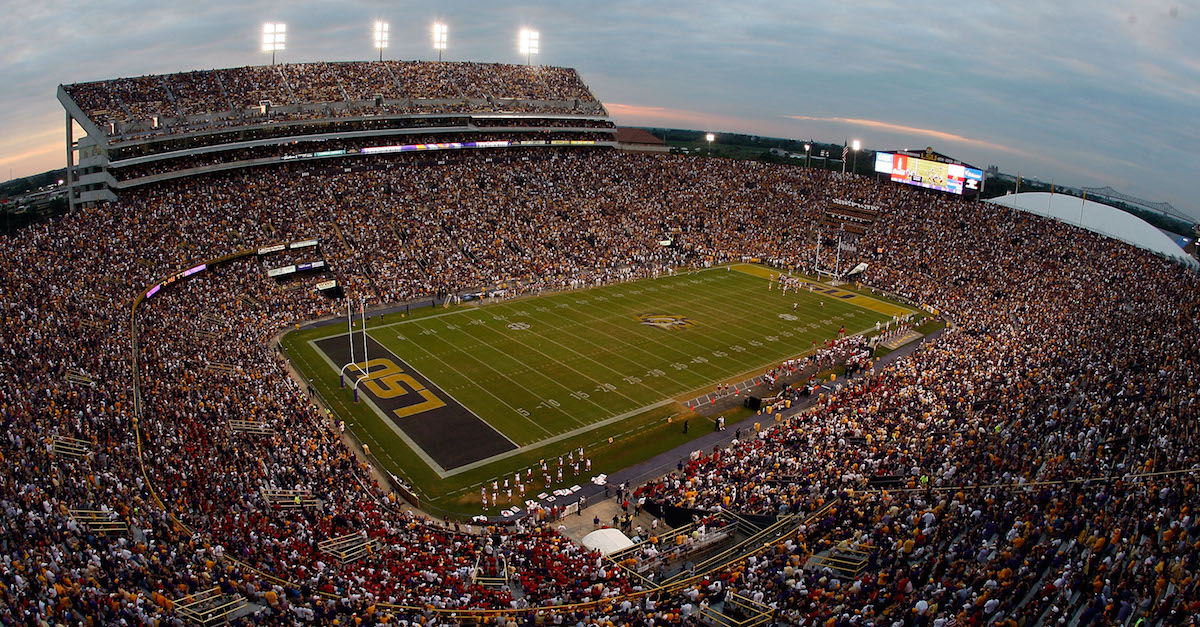 Getty Images
of the Louisiana State University Tigers of the University of Louisiana-Lafatette Ragin' Cajuns at Tiger Stadium on September 19, 2009 in Baton Rouge, Louisiana.
Some fans won't like this Top 5, but who better to vote on it than the coaches?
ESPN's weekly coaches poll from Brett McMurphy asked which was the toughest stadium to play in as a road team. It what is probably not a big surprise, LSU and Tiger Stadium came in at No. 1. LSU's "Death Valley" is often rated as one of the toughest stadiums to play in, and the Tigers back that up with a generally strong home record.
Finishing out the Top 5 behind LSU: Texas A&M, Oregon, Ohio State, and Penn State.
RELATED: A Michigan State fan cried on radio over selling tickets to Michigan fans
Four of those stadiums, with over 100,000 in capacity, rank in the Top 6 among all college football stadiums. The one exception is Oregon's Auzten Stadium at 55,000, but Autzen still ranks as one of the loudest stadiums in football thanks to its unique shape.
Notable venues left off the list: Alabama, Auburn, and Clemson. I'm sure those fans will have something to say about that.