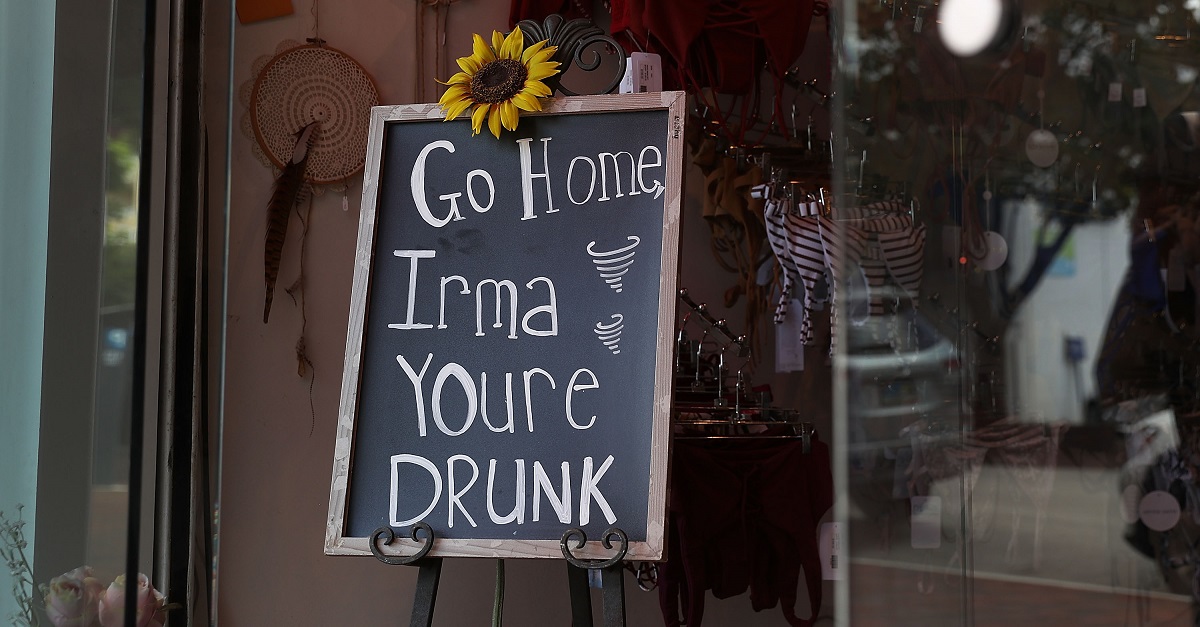 Joe Raedle/Getty Images
MIAMI, FL - SEPTEMBER 06: A sign in a business reads, 'Go Home Irma Youre Drunk,' as people prepare for the arrival of Hurricane Irma on September 6, 2017 in Miami, Florida. It's still too early to know where the direct impact of the hurricane will take place but the state of Florida is in the area of possible landfall. (Photo by Joe Raedle/Getty Images)
Category 5 Hurricane Irma is already having effects on college football's second week of the season, as several games have already changed times in advance of the impact of the storm. Miami's game against Arkansas State has also already been cancelled as a result of the hurricane.
Another game on the move will be Florida International vs. Alcorn State, which was scheduled to be held in Miami on Saturday. Instead, the game is now being moved to Birmingham and will be played on Friday evening.
Irma is currently a Category 5 storm with sustained winds of 185mph as it starts to impact the islands in the Caribbean. Irma's projected path has the storm eventually turning up the Florida coast, making its impacts on the U.S. as early as Saturday.
Other schools impacted include Florida, Florida State, and South Florida, who have all changed the times on their games in preparation for the storm.
Irma is one of the strongest hurricanes ever recorded, matching the strength of Hurricane Allen in 1980 and Hurricane Wilma in 2005. Wilma is still the most intense Atlantic hurricane on record in terms of low pressure.